AUCKLAND: The All Blacks returned home to a frenzy of hakas and hysteria on Wednesday, with even the players stunned as 50,000 fans packed central Auckland to celebrate their Rugby World Cup triumph.
Dozens of airport workers performed a Maori haka on the tarmac as the players stepped off their specially black-painted Air New Zealand plane, flight code NZ1, to be met by joyous scenes.
Skipper Richie McCaw emerged first from the plane clutching the William Webb Ellis trophy, and inside the airport, about 4,000 black-clad supporters, some of whom had camped out overnight, were there to greet the players in the packed arrivals hall.
There were more haka war dances from students and a formal Maori welcome at Auckland's Victoria Park, where McCaw received the loudest cheer and was given the freedom of the city by mayor Len Brown.
"The support's been amazing, so to bring this back is pretty awesome," McCaw said.
"It's not too bad is it?" chimed in coach Steve Hansen, gesturing towards the trophy. "We're getting pretty used to having it around too."
New Zealand's 34-17 victory over Australia in the final at Twickenham on Saturday made them the first team to win back-to-back World Cups.
It also gave the All Blacks a record three titles and was marked the first time they have won the trophy away from home.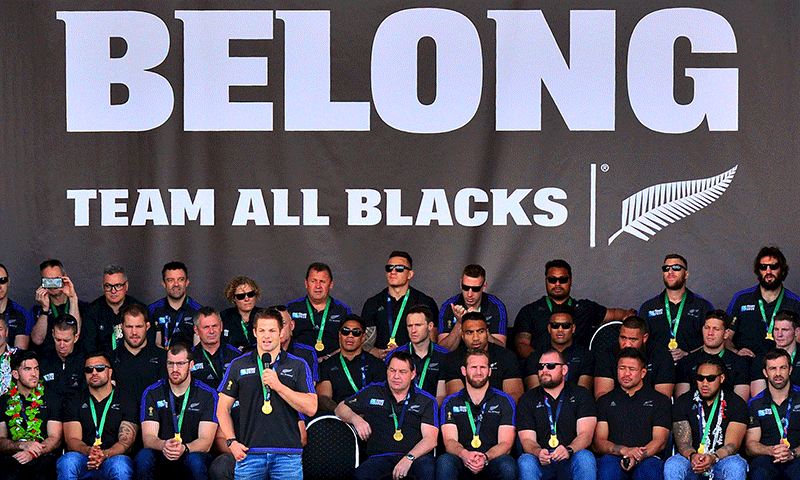 "It's huge to come back and see all this support and everyone turning out, it's just overwhelming," the tournament's breakout star Nehe Milner-Skudder said as the Victoria Park crowd roared its approval.
Prime Minister John Key said the mood in New Zealand was "euphoric", adding that even Britain's Prince Charles and wife Camilla, who arrived on Wednesday for an official visit, were keen to congratulate McCaw's men, schedules permitting.
"They obviously can see what a big deal it is for New Zealand and how celebrated they will be," Key told TV3.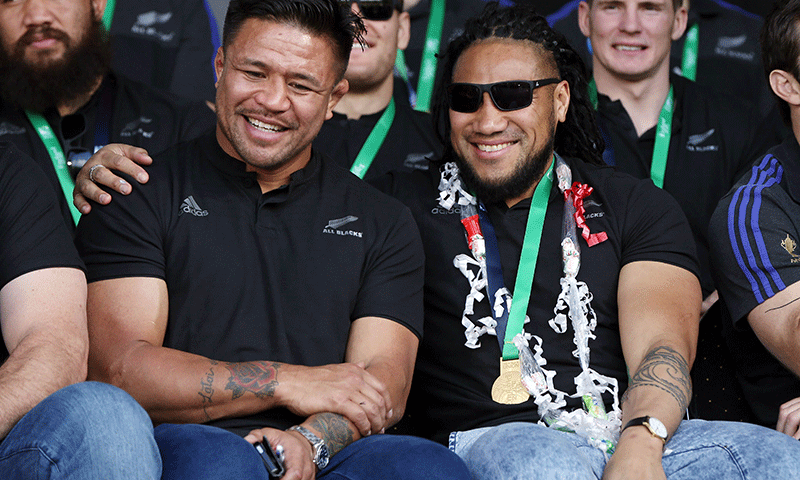 Amazing support
Star fly-half Dan Carter, who has confirmed his international retirement and will now head to France, was also thrilled by the welcome.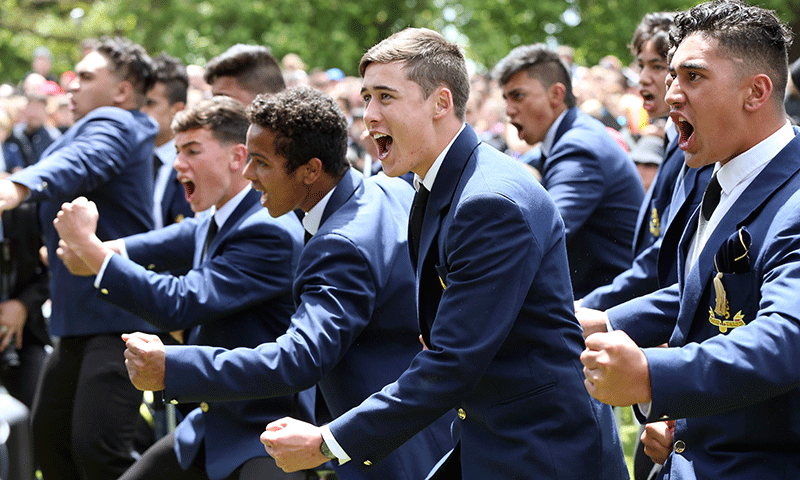 "It's such a special feeling," Carter told reporters. "We're all proud New Zealanders and it's amazing to see the support that we've got.
"We'd read about it and spoken to family and friends back home, but to see it first hand — it's great."
But it was a day for the fans, and the All Blacks, displaying the same relaxed off-field attitude they adopted during the tournament, mingled with the crowd, signing autographs and posing for selfies with star-struck fans.
"It's a real cool buzz the guys are loving it," retiring centre Conrad Smith said.
Katherine Tanner said she brought her sons Liam, three, and 10-year-old Elijah, to see the players they had worshipped during the World Cup.
"To me there wasn't a choice, it's sporting history in the making," she told the New Zealand Herald.
"You can't help but get swept up in the euphoria of it. "There will be similar parades in Christchurch and Wellington on Thursday and Friday.
McCaw said the team were exhausted after their campaign but still wanted to share their moment of glory with supporters.
"We're going to enjoy the next few days going around the country and saying thanks — seeing you all here has made it all worthwhile," he said.