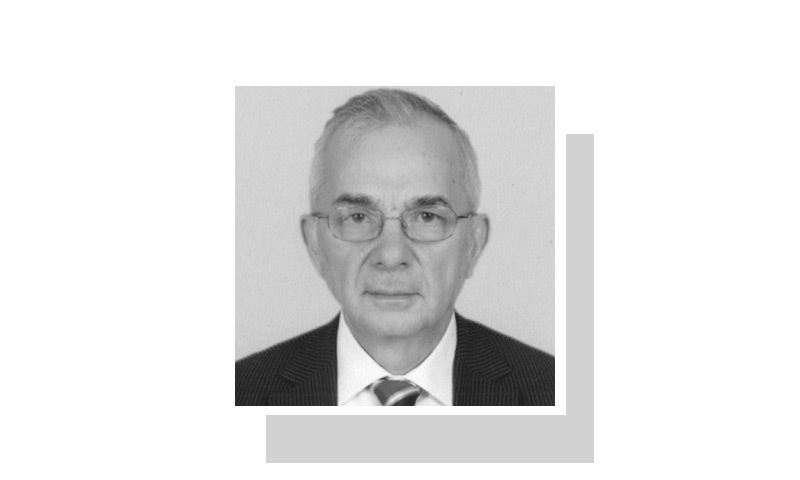 IN 1997 I was posted as high commissioner to India. This came as a pleasant surprise as I had neither served on the India desk in the Foreign Office, nor had I ever served in our High Commission in New Delhi. It wasn't long before I got a call from Karan Thapar, then an emerging news anchor on Indian TV and now a media celebrity, to tell me how delighted he and his family were to learn of our coming to India.
How come? I didn't know Karan very well as I had never dealt with India. And I didn't know his family at all. But my wife, Abidah, did. She had been a close friend of Karan's sisters (Premila, Shobha and Kiran) ever since their respective fathers were posted as ambassadors of Pakistan and India in Kabul in the halcyon days of King Zahir Shah. My father-in-law, the late Lt-Gen Muhammad Yusaf and the late Gen Pran Thapar, the former Indian army chief, had known each other as they had served in the British Indian Army.
Despite the perennial tension between India and Pakistan which culminated in the war of 1965 a warm friendship developed between the two ambassadors and their spouses. Their respective daughters, however, became inseparable friends, or as we of the subcontinent might say, 'closer than sisters'. When war broke out Abidah and the Thapar girls were duly instructed to maintain a proper distance from each other. Nevertheless, they conspired to meet at the homes of mutual friends for the duration of the conflict. Karan at the time was a well-established eight-year-old 'pest', which many eminences who have since come a cropper on his hard-talk style interviews insist he remains to this day!
When Abidah and I got engaged, the Thapar family in Kabul had their own engagement rite for Abidah who they insisted was like one of their own daughters. As time went by, those days became a warm and increasingly distant memory although the girls kept in touch on a regular and then irregular basis. They each got married, had families of their own, and their beloved fathers passed on.
---
The star of the Thapar household was Aunty Bimla, growing more gracious with age.
---
In subsequent years, Karan visited Pakistan on a few occasions to interview the high and mighty and, of course, came round to see us. He insists that at first he found me a rather stuffy and somewhat distant Pakistani bureaucrat who wasn't quite sure of what to make of this Indian visitor who shared so many family memories with Abidah from which I was, of course, excluded. I must in turn, and in fairness to myself, insist that I was neither stuffy nor distant nor bureaucratic in manner. But then, of course, I would say that, wouldn't I?
So we finally land up in India in 1997. It wasn't long before Abidah had a re-union with her 'sisters', Aunty Bimla and the brilliant and ebullient 'pest', Karan, who had become a journalist of international repute having worked for a slew of the most prestigious British newspapers. He had just emerged from the process of re-acclimatising himself to his native Indian scene, including its languages and manners, as an English-speaking 'England-returned' star anchor.
But the star of the Thapar household was Aunty Bimla, now growing more gracious and beautiful and witty with age. Her one-liners were legendary. She was from Lahore, a Sehgal not a Saigol, before she became a Thapar. The Afghan royal family, now dispersed in exile, still adored her and got in touch whenever they visited India. She made it clear to Abidah and myself that despite the highs and lows of the relationship between our countries "the Thapar home would always be a home away from home" for us. And so it was. When Kargil happened, and many Indian friends suddenly dropped us for understandable reasons, Aunty Bimla made a point of conveying to us that we would always be welcome at the Thapars. Similarly, they never for a moment hesitated to visit us despite the inevitable surveillance.  
Karan and I argued vigorously and vociferously over this or that difference or policy or incident that bedevilled the political relationship constantly, not only on TV but also at the Thapar home, where Aunty Bimla would be hugely amused and pass some humorous or trenchant remark that showed up the absurdity of all the vehement waste of energy. In no time Karan and I became fast friends without ever resolving our differences over whatever it was we used to discuss. But through him I got to personally know many Indian leaders in an informal and friendly setting. His home was also a political salon, the atmosphere of which was for us suffused by the presence of Aunty Bimla.
The Lahore in Aunty Bimla was always apparent. It increasingly surfaced as she aged and recalled her childhood and carefree days. Just listening to her one easily knew how special a place Lahore was. As she entered her dotage Aunty Bimla kept saying she was leaving for Lahore where all her old friends were waiting for her. Just over a month ago, we flew to Delhi to celebrate her 98th birthday, and her eyes lit up when we told her we had just come from Lahore. On April 3, Aunty Bimla finally left for her heavenly Lahore, and Delhi is so much the poorer for us.
There is nothing unique about this story which makes it so unique — and sad. Yes, we are two countries with deep differences that will take time and effort to reduce and resolve; and yes, there is the bitter harvest of the past which still rankles and corrupts rational and humane discourse with each other. But the Aunty Bimlas of our countries shall always remind us of what can never be altogether lost between us. Those inherited and living links with the past shall forever provide possibilities for the future, and we are personally grateful for having our own Aunty Bimla to celebrate.
The writer is a former ambassador to the US, India and China and head of UN missions in Iraq and Sudan.
Published in Dawn, April 7th, 2015
On a mobile phone? Get the Dawn Mobile App: Apple Store | Google Play