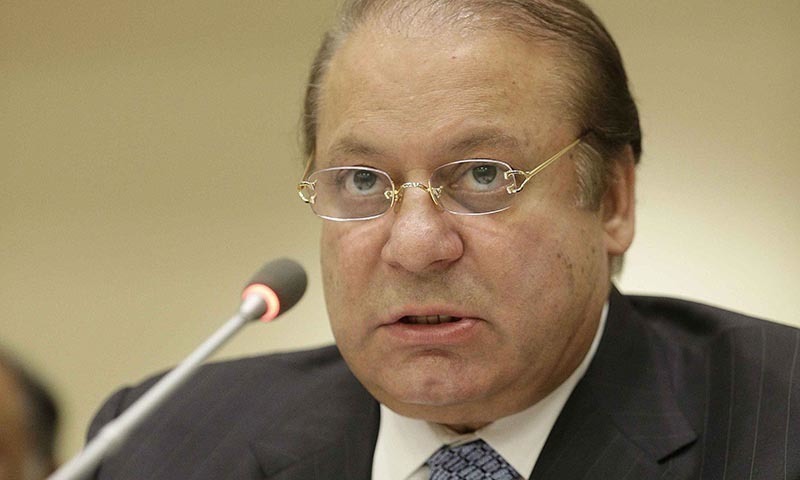 ISLAMABAD: Prime Minister Nawaz Sharif on Friday ordered the Pakistani mission in Yemen to take steps for the immediate evacuation of stranded Pakistani families in the troubled country.
According to a statement from the PM House, these instructions were issued keeping in view the deteriorating law and order environment in Yemen.
Also read: Threat to S Arabia will evoke strong reaction from Pakistan: Nawaz
Nawaz said people living in Yemen are vulnerable to all sorts of crimes including kidnapping as the state system there has collapsed.
Foreign Office Spokesperson Tasneem Aslam had said on Thursday that the Pakistani mission in Yemen has been placed on alert and has been asked to keep in touch with the Pakistan community residing there.
"The Pakistani community has been asked to be ready for possible evacuation," she had said.
Earlier, Nawaz Sharif asserted that any threat to Saudi Arabia's territorial integrity would evoke a strong response from Pakistan.
The statement came while Nawaz was chairing a high-level meeting at the PM House to discuss recent developments in the Middle East and to examine Saudi Arabia's request that Pakistan join the Gulf-led operation against Houthi rebels in Yemen.
But Federal Defence Minister Khawaja Asif elucidated Pakistan's role in the Yemen conflict, saying that no decision to participate has been taken and that Pakistan has only pledged to safeguard the territorial integrity of the Kingdom of Saudi Arabia (KSA).
He stressed on Pakistan's role as a "facilitator" to end conflicts in the Muslim world.
"Instead of aggravating the situation by participating in it, Pakistan should do what it can to prevent it ─ for the alliance and unity of the Muslim world," the defence minister said. "Pakistan is ready to adopt whatever role is needed in order to facilitate the termination of conflicts in the Islamic world."
Also read: Saudi Arabia, allies launch air strikes against Houthis in Yemen
Saudi Arabia and its Gulf allies launched military operations including air strikes in Yemen on Thursday, Saudi officials said, to counter Iran-backed forces besieging the southern city of Aden, where the US-supported Yemeni president had taken refuge.
Gulf broadcaster al-Arabiya TV reported that the kingdom was contributing as many as 150,000 troops and 100 warplanes to the operations and that allies Egypt, Jordan, Sudan and Pakistan were ready to take part in a ground offensive in Yemen.