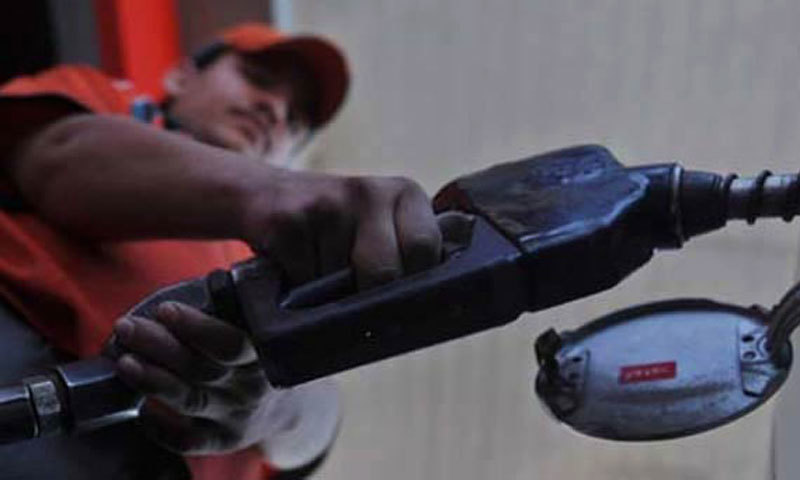 ISLAMABAD: The government reduced on Friday the prices of petroleum products by up to 11 per cent in view of declining oil prices in international market.
On the recommendation of Oil and Gas Regulatory Authority (Ogra), Prime Minister Nawaz Sharif approved the price reduction with immediate effect.
This is the single largest reduction in prices of petroleum products in about 10 years. The crude prices in international market have fallen below $86 per barrel during October from $98 per barrel at the end of September and $104 per barrel in August.
But the reduction in the prices was partially offset by an increase in the rates of margins for oil marketing companies and commissions of petroleum dealers and depreciation of rupee against dollar, an official said.
In accordance with the decision, the ex-depot price of petrol will be Rs94.19 per litre after Rs9.43 (9.1pc) reduction and that of high speed diesel Rs101.21 per litre after Rs6.18 (5.68pc) cut.
The price of HOBC has been reduced by Rs14.68 (11.2pc) to Rs116.45 per litre and those of light diesel oil by Rs8.04 (8.8pc) to Rs83.42 and kerosene oil, used by households in remote areas for cooking, by Rs8.16 (8.52pc) to Rs87.52 per litre.
The rates were revised after increasing margins for oil marketing companies on petrol by 12 paisa to Rs2.35 from Rs2.23 (5.4pc).
The OMC margin on high speed diesel (HSD) has been jacked up by 49 paisa (26pc) to Rs2.35 from Rs1.86 per litre.
For petroleum dealers, the sale commission has been increased by 30 paisa on both diesel and petrol. As a consequence, the dealer commission has been increased from Rs2.78 per litre to Rs3.08 on petrol (11pc).
Likewise, the dealer commission on diesel has been increased from Rs2.30 to Rs2.60 (13pc).
Apart from Rs6 to Rs14 per litre petroleum levy, the government also charges 17pc general sales tax on all oil products.
Published in Dawn, November 1st , 2014