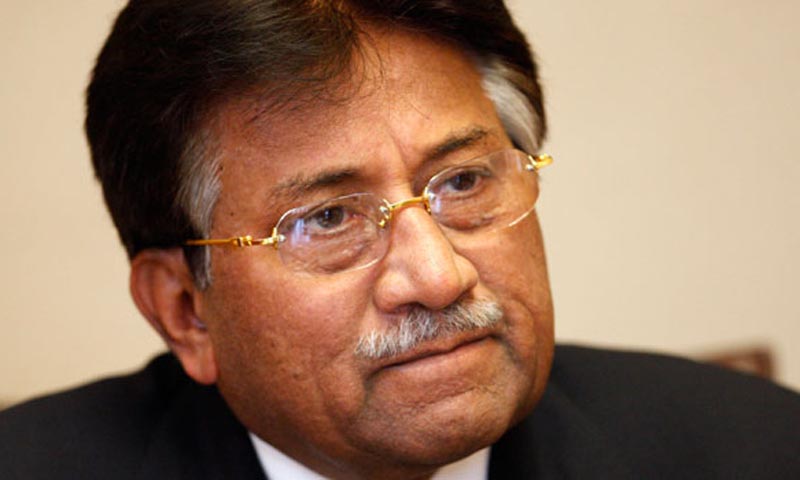 ISLAMABAD: A special court trying former military ruler Pervez Musharraf sought on Tuesday the investigation report of the high treason case to examine allegations that the retired army chief was being victimised while all others were let off.
Gen Musharraf's counsel had alleged a day earlier before the court, headed by Justice Faisal Arab of the Sindh High Court (SHC), that the Federal Investigation Agency had singled him out among many who could be held responsible for imposing emergency on Nov 3, 2007.
Advocate Anwar Mansoor Khan alleged that Prime Minister Nawaz Sharif and former chief justice Iftikhar Muhammad Chaudhry had animosity with his client. He alleged that Mr Sharif had influenced the investigations and the interior secretary had singled out Gen Musharraf for the trial. He also said that the prime minister had not consulted the federal cabinet before forwarding to the former chief justice the matter of setting up the court.
Mohammad Akram Sheikh, head of the prosecution team, said the secretary had not picked the accused, but it was the investigation team that had fixed responsibility on Gen Musharraf for imposing the emergency.
He said that under the law, setting up the special court was the prerogative of the federal government. The law secretary was the representative of the government and the prime minister and the cabinet had nothing to do with the matter, Mr Sheikh contended.
He said the constitution of the special court and appointment of its judges had been made in accordance with the rules and relevant laws.
Advocate Sheikh said successive governments had remained silent on matters related to subversion of the constitution and were reluctant to file complaints against the violators. He said that there had been no mechanism for filing the complaint in a high treason case and a need was felt in 1993 when then president Ghulam Ishaq Khan dissolved a PML-N government.
The matter was brought to courts and a question was raised whether dissolving the National Assembly was an act of treason.
In 1994, the government promulgated rules for filing a treason case and the interior secretary was designated to be the complainant, he said.
Justice Arab asked Advocate Sheikh whether the law secretary could initiate the proceedings against the accused or singled out a particular person.
The counsel said the law empowered the interior secretary to proceed against an accused after receiving the investigation report.
He said the prosecution agency had strictly followed the rules during formulation of the statement of charges and preparation of the lists of witnesses and evidence.
He pointed out that the name of Gen Musharraf's senior counsel Sharifuddin Pirzada was among the prosecution witnesses.
"If Pervez Musharraf has knowledge of co-conspirators, he can produce names of abettors, along with the proofs, before the court," he added.