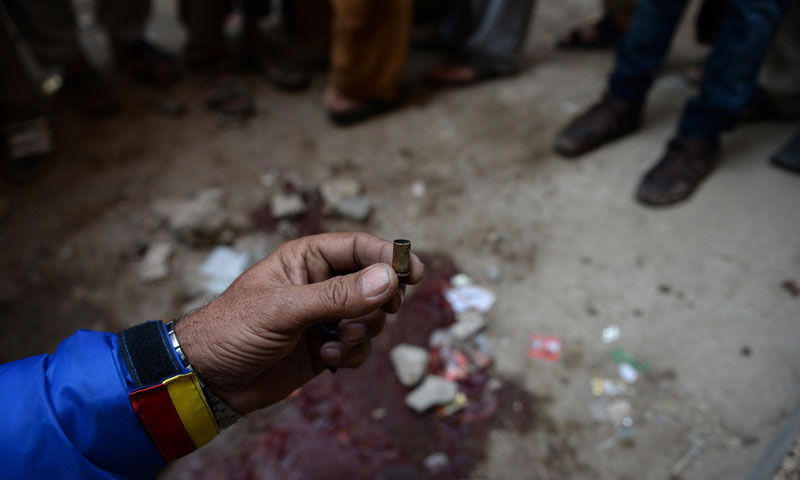 KARACHI: Gunmen killed three health workers taking part in a polio vaccination drive in Karachi on Tuesday, police said, in the latest blow to efforts to stamp out the disease in Pakistan.
After the attacks, the latest in a series of deadly assaults on vaccination teams, the provincial polio workers' association said it was halting operations across Sindh province.
Men on motorbikes opened fire on polio teams in two separate incidents in the Qayyumabad neighbourhood in the east of Pakistan's biggest city.
The attacks came just days after the World Health Organisation warned that Pakistan's northwestern city of Peshawar was the world's "largest reservoir" of the polio virus.
Pakistan is one of only three countries in the world where polio remains endemic, along with Afghanistan and Nigeria. Efforts to eradicate it have been seriously hampered by the deadly targeting of vaccination teams in recent years.
"The attackers wearing helmets were waiting for the teams on motorcycles," a police spokesman told news agency AFP.
Doctor Seemi Jamali, the head of the government Jinnah Hospital, confirmed to AFP that three bodies and two wounded people were taken to her hospital.
Khairun Nissa, the head of the provincial polio workers' association, said vaccinations would stop as a result.
"We will not carry out the campaign from now on," she told reporters outside Jinnah Hospital. "We have lost lives of our workers today and that will happen again and again."
Militant groups see vaccination campaigns as a cover for espionage, and there are also long running rumours about polio drops causing infertility.
According to the World Health Organisation, Pakistan recorded 91 cases of polio last year compared with 58 in 2012. So far, four new polio cases have been recorded in 2014.