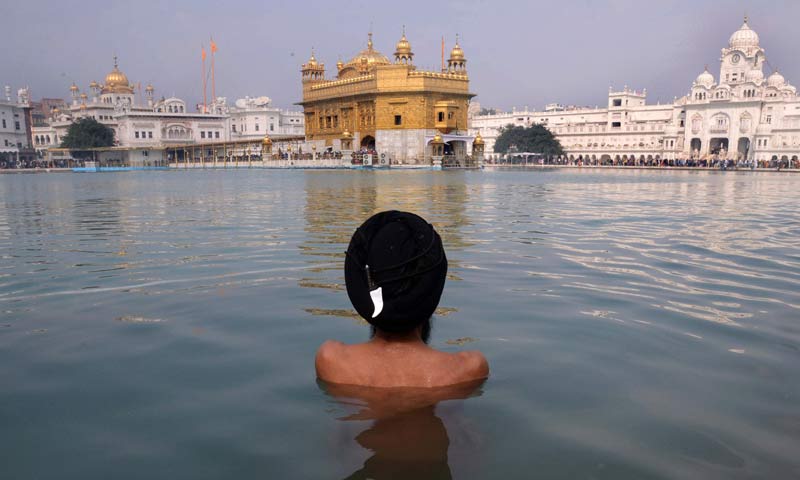 LONDON: The British government said Tuesday it would investigate its involvement in India's 1984 Amritsar Golden Temple assault after previously top secret documents showed British elite forces played an advisory role.
Newly declassified government letters show New Delhi had requested British advice over a plan to flush out militants who had occupied the Golden Temple in Amritsar, northwest India, considered Sikhdom's holiest shrine.
With the approval of then prime minister Margaret Thatcher, an officer from the elite Special Air Service (SAS) travelled to India and drew up a plan which was approved by India's prime minister Indira Gandhi.
It is not known how close the February 1984 plan was to the eventual deadly Operation Blue Star raid, which triggered a cycle of bloody revenge attacks.
The June 1984 raid on militants demanding an independent Sikh homeland left at least 500 people dead.
Prime Minister David Cameron and Foreign Secretary William Hague were hitherto unaware of the letters, which were released under the 30-year secrecy rule, a government spokeswoman said.
Cameron has asked Cabinet Secretary Jeremy Heywood, Britain's most senior civil servant, to investigate further.
"These events led to a tragic loss of life and we understand the very legitimate concerns that these papers will raise," the spokeswoman said.
"The prime minister has asked the cabinet secretary to look into this case urgently and establish the facts.
"The PM and the foreign secretary were unaware of these papers prior to publication.
"Any requests today for advice from foreign governments are always evaluated carefully with full ministerial oversight and appropriate legal advice."
Cameron's spokesman told reporters the investigation would also look into whether the documents should have been publicly released.