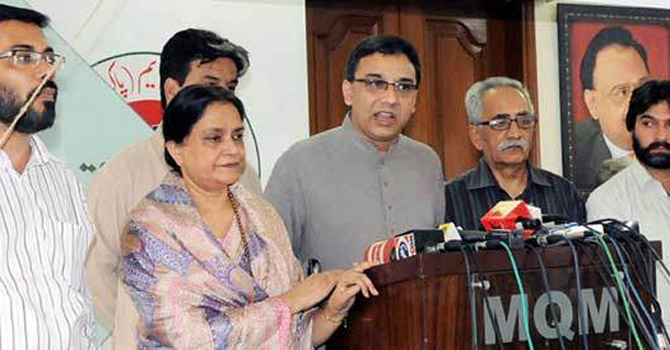 -File photo
KARACHI: The Muttahida Qaumi Movement (MQM) has announced that it will boycott the re-poll in NA-250, DawnNews reported.
In a press conference held on Friday evening, MQM's senior leader Raza Haroon said that efforts were made to snatch the party's mandate in Karachi.
The press conference was held following an emergency meeting of MQM's coordination committee in Karachi and London.
Haroon alleged that it was a conspiracy to reject MQM's application regarding re-polling in entire Karachi.
He further said that the Election Commission of Pakistan (ECP) should have thought of the well being of the masses.
The ECP on Friday rejected the MQM petition which sought re-polling in the entire NA-250 constituency of Karachi.
The ECP declared that re-polling would only be held in 43 polling stations in Karachi's NA-250.
Moreover, it was decide that military personnel would be deployed both inside and outside the polling stations during re-polling.
Of the 180 polling stations in NA-250, polling was not held or delayed at 43 stations on May 11.