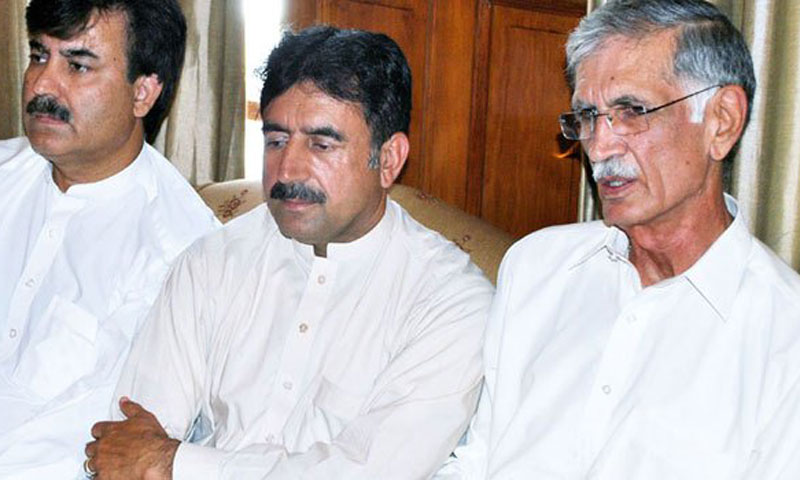 ISLAMABAD: The PTI-led coalition government in Khyber Pakhtunkhwa is about to formally demand that the centre should withdraw army from Swat and Malakand in a phased manner because it believes it to be an important step for establishing peace in the province and adjacent tribal areas.
The Amir of the KP chapter of Jamaat-i-Islami (JI), Prof Mohammad Ibrahim, disclosed on Sunday that Chief Minister Pervez Khattak had already raised the issue during a recent meeting with Peshawar's Corps Commander Lt-Gen Khalid Rabbani.
Talking to Dawn, Prof Ibrahim, whose party is a coalition partner with the Pakistan Tehreek-i-Insaf (PTI) in the province, said the provincial government was preparing a plan to hold talks with all stakeholders, including the Taliban, in an effort to restore peace in the country.
"The PTI, JI, Qaumi Watan Party and Awami Jamhoori Ittehad, all coalition partners in the KP government, have decided to first consult all provincial political and religious parties and tribal elders about the peace process," he said.
They have also decided in principle that after consultations at the provincial level they will hold talks with the federal government and the army.
The JI leader said his party wanted a "national policy" to establish peace in the Federally Administered Tribal Areas.