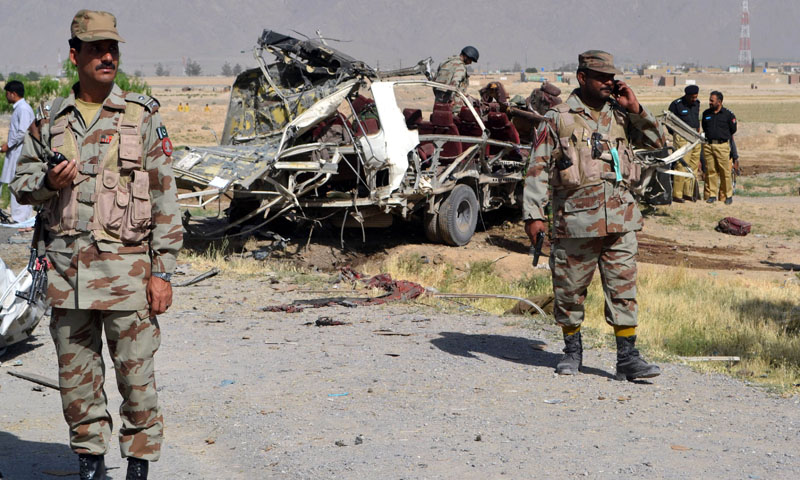 QUETTA: A powerful blast killed at least 12 people, of which eight were policemen, and injured 21 others in the Bhosa Mandi area of Quetta on Thursday morning.
Fayyaz Sumbal, the Deputy Inspector General Police, said unknown militants targeted the vehicle of police's Rapid Response Force (RRP) through a remote control bomb in Eastern Bypass area of Quetta.
He said militants had planted explosive materials in a car, which was parked on the roadside.
"When vehicle of RRF reached the spot, there was a huge blast," he said.
Sumbal said the strength of blast destroyed police vehicles and nearby buildings.
"More than 100 kgs explosives were used in the blast," an official of bomb disposal squad told Dawn.com. The injured were immediately rushed to civil hospital Quetta for medical treatment.
Emergency was imposed in hospital to ensure treatment to injured persons.