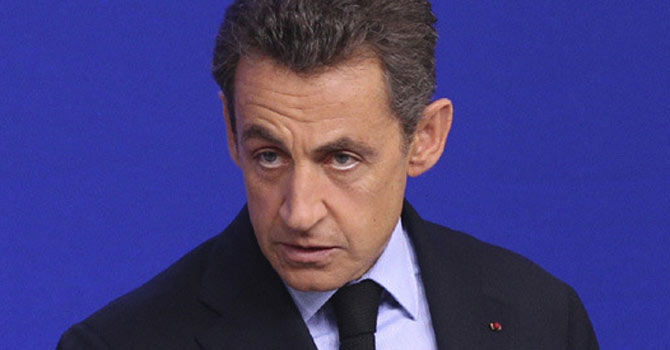 Former French President Nicolas Sarkozy.—AP (File Photo)
PARIS: French judges on Thursday authorised a fresh probe against ex-president Nicolas Sarkozy as part of the so-called "Karachi affair," a judicial source told AFP, in the latest legal headache faced by the former leader.
Three judges decided to proceed with a probe to see whether Sarkozy violated a confidentiality law when the Elysee presidential palace published a press release on the affair in September 2011.
The press release said that Sarkozy's name did not figure in any of the files on the so-called Karachi affair, which stems from a 2002 bombing in the Pakistani city that killed 11 French engineers.
The engineers' families sued Sarkozy over the press release, charging that it violated laws that prohibit publication of information about ongoing investigations.
Although prosecution argued that Sarkozy cannot be investigated because he had presidential immunity at the time, the judges disagreed.
"The act of permitting the release of information concerning ongoing investigations does not enter into the functions of the president," the three investigating judges said in their ruling.
The 2002 Karachi bombing case has spawned several other investigations implicating Sarkozy, a right-winger who was defeated in his re-election bid last year by Socialist Francois Hollande.
In one case, two close aides to Sarkozy have been charged by judges investigating alleged kickbacks on a Pakistani arms deal concluded when Sarkozy was budget minister.
He allegedly authorised the creation of a shell company used to channel kickbacks to then prime minister Edouard Balladur's unsuccessful 1995 presidential bid.
In more serious but harder to prove allegations, magistrates are also probing whether the Karachi bombing was revenge for the cancellation of bribes secretly promised to Pakistani officials.