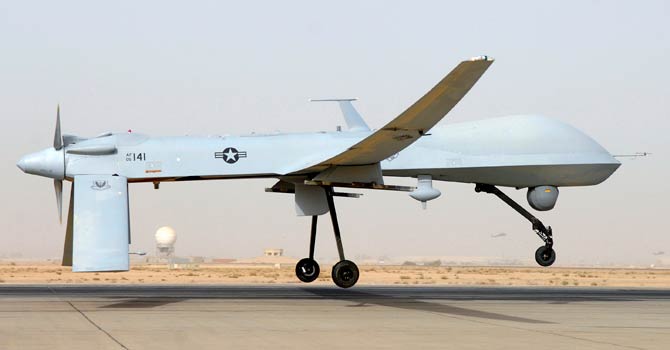 —Reuters Photo
MIRAMSHAH: A US drone strike on Monday killed at least five militants in Pakistan's restive tribal region near the Afghan border, security officials said.
The strike targeted a compound in the Mir Ali area of North Waziristan, known as a bastion for the Taliban and al Qaeda. The drone fired two missiles, they said.
A security official in Miramshah told AFP that five militants had been killed.
"The compound was located in Khaderkhail village, some 40 kilometres (25 miles) east of Miramshah, which is the headquarters of the North Waziristan tribal district," the official added.
"This area has sanctuaries for all groups of Taliban and foreign militants," he said.
Another security official in Peshawar confirmed the death toll.