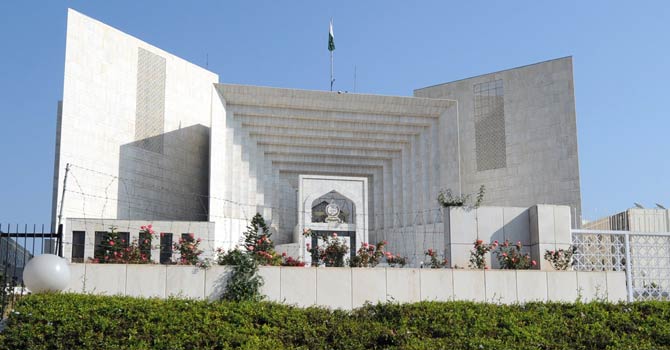 The Supreme Court of Pakistan. -File Photo
KARACHI: The Supreme Court (SC) on Monday ordered cancellation of out-of-turn promotions of three DSPs and turned back a Special Branch officer to his previous office at the Intelligence Bureau (IB).
After hearing arguments in an application, moved by some police officers, against the out-of-turn promotions in Sindh Police, the three members bench of the apex court at the SC's Karachi Registry, ordered the Chief Secretary Sindh to demote three DSPs namely Abdul Jabbar Qaimkhani, Hamid Ali Bhurgari and Shahbaz Khan Mughal to the post of a Sub Inspector.
The bench also ordered that Wahab Sheikh, on-deputation officer of IB, who was promoted to a higher level post in the Special Branch, should be sent back to his previous department.
Adjourning the hearing till Thursday, the bench directed the Chief Secretary Sindh to appear before the court after scrutinizing the out-of-turn promotions of 56 officers.