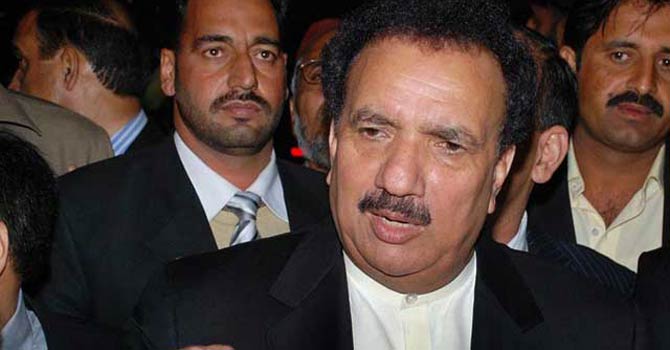 Advisor to the Prime Minister on Interior Rehman Malik — Photo by APP/File
ISLAMABAD: Advisor to Prime Minister on Interior, Rehman Malik on Wednesday directed Federal Investigation Agency (FIA) to take legal action against those who pasted objectionable material on Shia Website.
Issuing directions, he warned all such elements to remove objectionable material from the Web pages immediately.
He further directed Director General FIA to submit a report in this regard after talking necessary cognizance to such offence.
The website, www.shiakilling.com, monitors and maintains a "death count" of Pakistani Shia Muslims targeted in sectarian violence.
It was banned by the Pakistan Telecommunication Authority (PTA), which operates on the directives of the Ministry of Information.
Upon attempting to access the website, users were met with a "Access denied" message, a usual occurrence for banned websites.
The Shia Action Committee on Tuesday protested on the alleged ban of the website.
The protestors, who were reportedly in hundreds chanted anti-government slogans . Police tried to stop them, which led to an altercation between both parties.
Another Shia website, pakshia.com, has also been reportedly banned by the PTA.