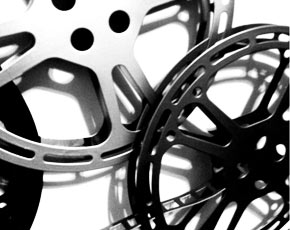 -Photo Courtesy: Creative Commons.
If you were paid a buck every time someone mentioned that Bollywood is changing, you'd have been really rich. The irony of the whole thing is that Hindi cinema is changing and like always the change is apparent but this time unlike ever before, the change might just rewrite the rules. The dedicated filmmakers who always went against the norms governing the business aren't the only ones responsible for this new order. The trade and, the old school, which otherwise would kill any film that challenged their worldview, is oddly enough partnering hard for this difference.
Hindi cinema has always demarcated its goods between 'what sells' and 'everything else.' No one knows who made the rules but no one's interested in tinkering around. For years any aberration from the unusual was dubbed Art Cinema and the insiders conned themselves into thinking that you wouldn't care about it beyond a point. When it ended up making a dent they rechristened it Parallel Cinema just to define the boundary within the boundaries. Bollywood cares for all kinds of cinema provided it follows a strict dress code and makes money for it. So, as long as Naseeruddin Shah donned a cowboy hat with a dhoti and went go Oye Oye no one complained. But old habits die-hard and some filmmakers still tried to do their own number. When they went beyond the realm of Bollywood's definition they ended up becoming Indie Cinema. Traditionally Bollywood had no time, love and most importantly money for such sideshows but that was a thing of past.
In the last decade smaller films usually made by independent and, mostly first time, producers have ended up earning pots of money for bigger studios. It's not easy to run the world's biggest film industry. The trade is more interested in trying to figure out how to get an Aamir Khan or an Hrithik Roshan or a Salman Khan film released every alternate month than promoting art of various forms and size. It's insanity to expect a different result every time you attempt the same thing but Bollywood is only interested a 100 crore-plus hit, six times a year.
In the middle somewhere big production houses realised that they needed something more to keep the wheels turning and its here that indie cinema found its footing. Big studios simply bought films like Khosla Ka Ghosla (2006), A Wednesday (2008) off the original producer and then saw the cash registers ring like never before. Had UTV, the big studio in this case, invested in these films right from the word go, the production cost wouldn't have been so low and the return on investment as high. UTV, of course, itself would have been responsible for the mess – the 20 something executives would have been critical of everything right from the idea to the casting, they would have said that such a film wouldn't work if you didn't have Amitabh Bachchan as Mr. Khosla and then they would have gone nuts trying to think of an actor who would be a formidable enough Khurana to match Bachchan's Khosla.
This is the mistake Bollywood made the last time it tried riding the indie wave. Inspired by the success of Khosla Ka Ghosla many big production set up smaller units to look into such projects. Some like Aamir Khan got it right with Peepli [Live] (2010) and Delhi Belly (2011) but years of negating anything different made most of them incapable of looking objectively at such projects.
For the old school indie meant a big star taking nothing in the name of art. They got the new-age filmmakers and gave them the world and then some to make the films they always wanted. It was heaven for filmmakers who didn't love the less-is-more and small-is-beautiful concepts as much as they hated Bollywood. Needlessly to say this experimentation didn't last long. Even with Amitabh Bachchan, Sanjay Dutt and Rs. 30 crores Sujoy Ghosh couldn't get the Jhankar Beats (2003) magic to grace Alladin (2009). The same writer-director with a fraction of that amount managed to make Kahaani one of this year's biggest hits. A few years ago films like Mr. and Mrs. Iyer (2002), My Brother… Nikhil (2005), Hazaaron Khwaishein Aisi (2005), Dor (2006), Being Cyrus (2006), Gulaal (2009), Sikandar (2009), Udaan (2009), LSD (2010), Pyar Ka Punchnama (2011), Ragini MMS (2011), Paan Singh Tomar (2012), Kahaani (2012), and Vicky Donor (2012) would have been unimaginable. Most of these films were made without the intervention of traditional production houses and their custodians. Some of these films came to them at various stages of completion and some of the recent ones were made in partnership with studios where the filmmaker's company acted as Line Producers or liaisons. This is the change. Now studios are open to partner with smaller companies and don't interfere with the production. They usually come in at a later stage to market and release the films.
Previously, the studios would spend money in the only way they knew to make films and in spite of audiences gracing them the ink would usually be red. The problem with conventional Bollywood wisdom is that unless you have a big star people won't turn up so they don't promote the films as much and kill it themselves by limiting its release. This is something that ails the studios even today; the critically acclaimed Paan Singh Tomar languished in the cans for almost three years after completion. Even the good word of mouth that made people flock to cinema halls couldn't get UTV to increase the number of prints.
Barring Agneepath (2012) that featured Hrithik Roshan and Sanjay Dutt, 2012 has been the year of smaller films like Paan Singh Tomar, Kahaani, Vicky Donor, Shanghai and Gangs of Wasseypur. The arithmetic of such films is the thing that is making Bollywood fall in love with the Indies.
Additionally it's these very Indies that made 2012 India's best year at Cannes with films like Wasseypur, Vasan Bala's Peddlers and Ashim Alhuwali's Miss Lovely. For once it looks like the old order might just finally make space for the real new Bollywood.
---
Born a cinephile and a close observer of society, the author is an award-winning documentary filmmaker/writer. He is a regular contributor to leading Indian publications and is currently working on his first book. Find out more about him here and follow him @gchintamani
---
The views expressed by this blogger and in the following reader comments do not necessarily reflect the views and policies of the Dawn Media Group.