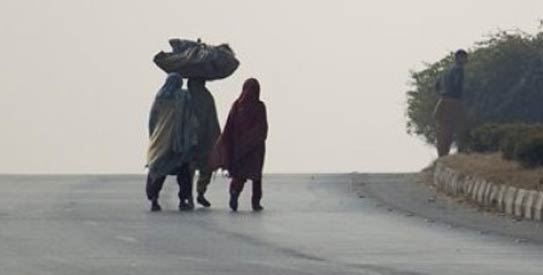 ISLAMABAD: The National Highways Authority on Monday awarded the Rs24.93 billion Karachi Hyderabad Motorway (M-9) project to a Malaysian construction company.
The company will complete the project on a Build Operate-Transfer (BOT) basis in three years, according to the agreement signed at the NHA headquarters.
NHA chairman Syed Muhammad Ali Gardezi and the managing director of the Malaysian Company M/s Binapuri Holdings, Senator Tan Sri Datuk Tee Hock Seng, signed the agreement and exchanged official notes on behalf of their respective organisations.
Federal Minister for Communications Dr Arbab Alamgir Khan attended the ceremony.
The 136km project will upgrade the four-lane Karachi-Hyderabad Super Highway to a six-lane Motorway, which will have seven interchanges, two service areas and 16 toll plazas.
The construction is likely to start next month.
Speaking at the signing ceremony, the federal minister said that there were vast opportunities for foreign investment in road infrastructure and highway projects in Pakistan.
He said such investments would help boost 'our relations with fellow countries, bring new technology to Pakistan, create job opportunities for local people and improve skills of the local manpower' He invited companies from Malaysia and other countries to come and invest in Pakistan.
"Our ministry will provide all possible help to investors and help them," he said.
Mr Khan said that BOT projects provided a unique opportunity for countries like Pakistan to develop their infrastructure requirements and meet various future developmental challenges.
'The Ministry of Communications and the NHA have provided attractive benefits to investors interested in road infrastructure,' he said.
About BOT, the federal minister said such projects were not new to the national economy, adding that Lak Pass Tunnel in Balochistan and Islamabad-Lahore Motorway (M-2) built by the NHA were also built under the BOT agreement between Binapuri Holdings and the NHA.