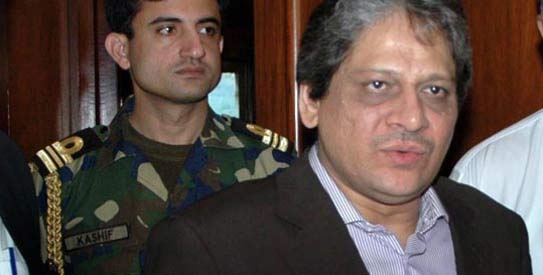 ISLAMABAD: A second batch of secretarial staff of the presidency flew to Dubai on Thursday amid speculations that a presidential camp office was being set up at the residence of ailing President Asif Ali Zardari in the posh area of Jumeirah where he had shifted from hospital on Wednesday.
According to sources, some employees of the presidency had accompanied the president when he left for Dubai earlier this month for medical treatment and "another batch of staffers went on Thursday".
The move hinted that President Zardari, who remained under treatment for nine days in Dubai's American Hospital, has no plan to return to the country in the coming days.
"About 15 employees of the presidency left for Dubai on Thursday and they are in addition to those already accompanying the president," the sources said.
The president's spokesman Farhatullah Babar confirmed that some staffers of the presidency had left for Dubai, but ruled out the possibility of setting up a presidential camp office there.
"The president's military secretary, ADC, security personnel and personal physician are in Dubai," the spokesman said.
Another insider said President Zardari required the presidency's skeleton staff in Dubai to make arrangements for his meetings there. The president also needed his media team in Dubai to issue official statements and press releases to the media, he added.
Legal and constitutional experts said such a camp office could not be set up outside the country at a time when Senate Chairman Farooq Naik had been given the charge of acting president.
"If any camp office is established in Dubai, it would mean that President Zardari is holding his office in the presence of the acting president, which is constitutionally impossible," Justice (retd) Tariq Mehmood said. He said the role of the president had become almost symbolic after the 18th Amendment and all powers rested with the prime minister.
The relevant clause of the Constitution says: "When the president, by reason of absence from Pakistan or any other cause, is unable to perform his functions, the chairman (Senate) or, if he too is absent or unable to perform the functions of the office of president, the speaker of the National Assembly shall perform the functions of president until the president returns to Pakistan or, as the case may be, resumes his functions."