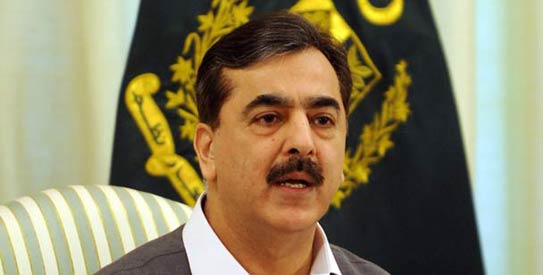 MULTAN: Prime Minister Yousuf Raza Gilani on Saturday lauded the country's political leaders for responding positively on his call and sitting together regardless of their political differences to discuss the issue of Pakistan's security.
Speaking in Multan, Gilani said he could have summoned a joint sitting of the parliament on the issue but he opted to call an APC so that the political parties that had boycotted the previous elections could also be represented in this important national moot.
"The APC was aimed at sending a message to the world that on the issue of Pakistan's security, the whole nation and political forces were united," he said and added that the APC proved that the Pakistani nation was 'one like a rock' on the issue of the country's security and defence.
Prime Minister Gilani said Muslims were not inferior to anyone. He, however, criticised extremist elements, who he said were bringing bad name to Islam.
He further said that the country's elders, including his ancestors, had rendered great sacrifices to get a separate homeland and therefore he could not compromise on national interests.
"My father was a signatory to Pakistan's resolution," he said.