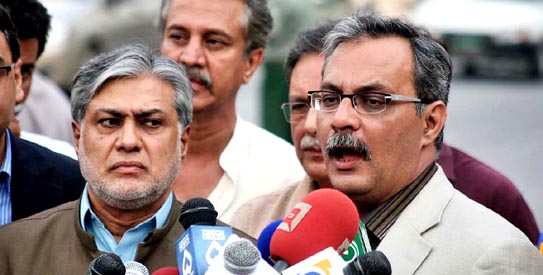 ISLAMABAD: Parliamentary leader of the Muttahida Qaumi Movement (MQM) in the National Assembly Syed Haider Abbas Rizvi on Monday demanded investigation against former Sindh home minister Zulfiqar Mirza for issuing of 0.3 million arms licenses.
Talking to media outside the Parliament House he said "investigation should be initiated against Zulfiqar Mirza for issuing arms licenses as no record is available in the interior ministry.
He said Zulfiqar Mirza should be arrested as he admitted to the killing of Rehman Dakait.
He also condemned the killing of innocent people in Karachi. He said MQM has no link with the murders as claimed by Zulfiqar Mirza.
He said police force should be expanded in Karachi. Economic situation in Karachi should be improved as it will help restore peace to the city.