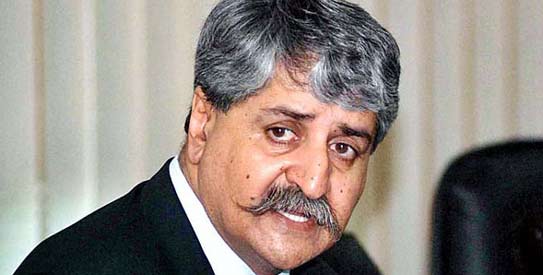 KARACHI: Tehrik-i-Insaf chief Imran Khan has said that the "war on terror" is not Pakistan's war and it is harming the country's integrity.
Addressing thousands of supporters at a rally held on Saturday at the Natives Jetty bridge leading to the Karachi harbour, he said that drone and other such attacks were breeding terrorism.
Imran Khan said had the leaders heeded his advice, taken a stand against the attacks and opted out of the American-led coalition, this situation would not have emerged.
He termed the sit-in the harbinger of a revolution and vowed to lay the foundation of a new Pakistan with the support of the people after emancipating them from plunderers of national wealth and honour.
He said the protest would convey to the US that "we will not be cowed down by drone attacks". He said that if and when his party came into power it would finish the terrorists and assimilate the tribal people into the mainstream. He said it was the worst time for the country and the nation had been made subservient to the Americans.
Imran Khan said the drone attacks were being carried out with the connivance of the government and it was only making protests to hoodwink the people.
"It is a fixed match between the government, army and America," he said.
Representatives of some other parties and civil society groups also joined the sit-in held in protest against American drone attacks and to call upon the government to change its policy towards the US. The sit-in will continue till Sunday evening.
"Whenever the government wants, drone attacks will stop," he claimed.
The PTI's campaign is not only against drone attacks and Nato supplies through the country, but is also aimed at forcing mid-term elections as Imran says the government is not truly democratic and has capitulated to the US. He terms the drone attacks a breach of Pakistan's sovereignty.
Imran Khan also mustered the support of some of the right-wing parties, including the Sunni Tehrik and Jamiat-i-Ulema Islam, and the Sindh National Front. Because of a strong line taken by him against American attacks that have killed people in the tribal areas, a large number of people from the northern region of the country who eke out their living here were also seen at the rally.
They were carrying PTI's flags and photographs of Aafia Siddiqui and chanting anti-America slogans.