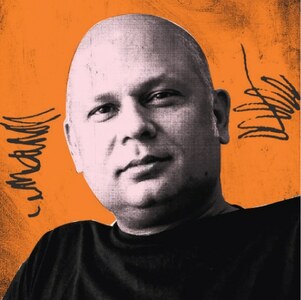 As autumn is edged away by winter in Islamabad, the 9th edition of the capital's largest literary festival was organised by the Oxford University Press (OUP), supported by a host of public and private sponsors.
Like in other cities where literary festivals are held, the scope of the Islamabad Literature Festival (ILF) also goes beyond pure literature, to include issues and ideas that are relevant to contemporary times — from climate justice to human rights to the global retreat of democratic values.
Scores of books were launched or discussed in dedicated sessions with authors or translators. The state of Anglophone Pakistani writing was critiqued and some English poetry was recited in another session to an interested audience.
The original books, not translations, that saw jam-packed halls and rich conversation on the stage as well as in the succeeding question-answer sessions were linguist and language historian Dr Tariq Rahman's Pakistan's Wars: An Alternative History; journalist and academic Syed Irfan Ashraf's The Dark Side of Journalism: The Culture and Political Economy of Global Media in Pakistan and Afghanistan; poet Farrukh Yar's critical appreciation of one of our greatest poets Shah Hussain titled Ishq Nama: Shah Hussain; journalist and researcher Sajjad Azhar's Rawal Raj on the history, culture, politics and habitat of the Potohar region; Asghar Nadeem Syed's Jahanabad Ki Galyaan where Syed had a brilliant dialogue with leading critic Dr Nasir Abbas Nayyar; development practitioner Saud Mukhtar's memories of Islamabad intertwined with his own early life titled Dandelion Blooms; Izhar-ul Haq's poetry collection Aey Aasmaan Neechay Utar; and the collection of unpublished works of Josh Malihabadi titled Mehmil-o-Jaras.
There were many other equally important books and translations, such as Inaam Nadeem's exquisite Urdu translation of Omar Shahid Hamid's novel The Prisoner or Zubair Ahmed's stories about Lahore translated into English by Anne Murphy titled Grieving for Pigeons.
There was a session on the significance and challenges in the process of literary translations as well that was moderated by linguist Dr Bibi Ameena, and included stalwarts of translations such as Musharraf Ali Farooqui, Inaam Nadeem, Sarwat Mohiuddin and Yasmeen Hameed.
But the idea here is to share the broad range of content that was offered and deliberated upon. All books cannot be listed. However, it is important to mention the incredible work on Quratul Ain Haider's novel Aag Ka Darya, jointly done by Dr Amir Jafri and Agha Sajjad Hussain. It is a critical study and something that goes beyond a concordance which clarifies language and provides us with a historical understanding of the narrative.
Also, a session curated by Zobair Torwali on endangered languages in Pakistan merits a mention here. It is a cause that is close to anyone's heart who believes in diversity and pluralism.
It was refreshing to see that the mushaira, which closed the second day of the festival, brought together an audience that was both young and old. Presided over by Iftikhar Arif with senior poets who reside in Islamabad, such as Kishwar Naheed, Ehsaan Akbar and Jaleel Aali, present on the stage, it was ably conducted by Mehboob Zafar. It was a treat to listen to some fellow poets, such as Ahmed Atta, Akhtar Usman, Shakeel Jazib, Tariq Naeem and Nasira Zuberi.
There were displays of artworks on the side, including one curated by Fauzia Minallah as well as dance, music and a dramatic rendition of Saadat Hasan Manto's works by the Swaang theatre group, led by Sanober Nazir, that drew a massive crowd.
Besides this, conversations and dialogue among the authors and between authors and their readers took place in the speaker's lounge — where only the speakers at the festival or other authors and organisers would gather — and the terrace, where different food and beverage stalls were set up. On the terrace, I met artist Akram Varraich, who had come from Lahore, and other friends who had come from far and wide — including from the US and Europe — to participate in the festival.
However, the buzz in the air created by ILF was dampened from time to time when a person on the stage, in the audience or outside a session would mention the suffering in Palestine.
The session on human rights, moderated by journalist Asma Shirazi, drew a lot of flak on social media after an exchange of harsh words between a journalist in the audience and another on the panel. I believe that it was uncalled for, because it took the focus away from the substantive discussion on the state of human rights globally — from Palestine to Pakistan.
It was a serious session on serious issues and very well attended. The hypocrisy of global powers as well as local elites was laid out threadbare and it resonated with the people present in the auditorium. For me, it was disappointing once again to see that people with a difference of opinion cannot tolerate each other, leave alone accepting the fact that this is a diverse world where different views can be held by different people.
Particularly when it comes to the literati or media persons, it is important to appreciate and recognise that a difference of opinion should be seen as a reason for the beginning of a dialogue, rather than become the basis for a perpetual antipathy.
As far as the criticism of the festival is concerned, one understands that not everyone can always be on a panel. However, about making it more contemporary and bringing forth new writers in addition to the familiar faces, OUP must pay heed to this advice.
The writer is a poet and essayist. He has recently edited Pakistan Here and Now: Insights Into Society, Culture, Identity and Diaspora.
His latest collection of verse is Hairaa'n Sar-i-Bazaar
Published in Dawn, Books & Authors, November 12th, 2023