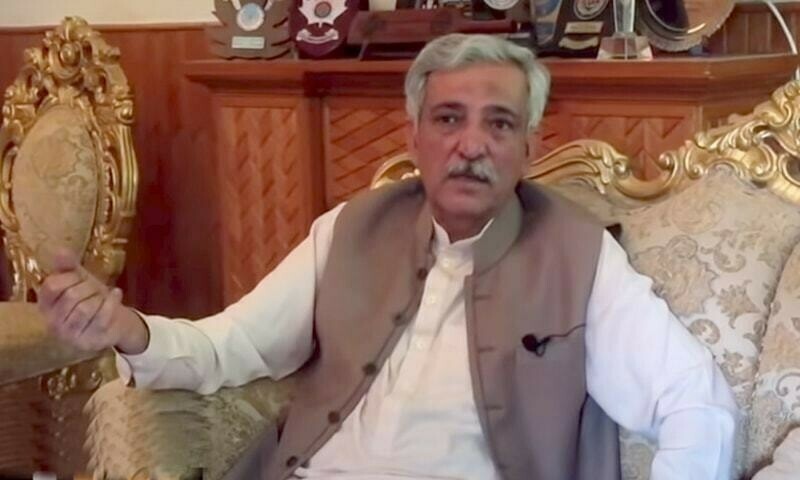 Bashir Memon, a former director general (DG) of the Federal Investigation Agency (FIA), on Saturday confirmed to Dawn.com that he has joined the PML-N.
"Yes, I have joined PML-N," he told Dawn.com upon being queried about his reported entry into the party.
According to a notification issued by the President PML-N Secretariat on September 29, a copy of which is available with Dawn.com, Memon was appointed as the convener of the party's Sindh "Welcome Reception Committee" formed to make preparations for PML-N supremo Nawaz Sharif's return.
The ex-premier, who has been in the United Kingdom since 2019, is set to return to the country on October 21 to initiate the party's election campaign in light of the upcoming general polls.
The notification lists 11 other leaders as members of the committee, including former Sindh governor Mohammad Zubair Umar, former senator Nehal Hashmi and ex-MNA Shah Muhammad Shah.
"This committee will make arrangements for mobilisation of workers from Sindh to Lahore for October 21, 2023," it stated.
The notification added that the committee was required to convene its first meeting within 48 hours and report the mobilisation plan to PML-N Chief Organiser and Senior Vice President Maryam Nawaz's office no later than October 4.
It directed that the committee would "ensure compliance of instructions" that may be issued from time to time by Maryam.
Memon's political rifts
Memon had served as the FIA DG during the tenure of the PTI government but resigned on November 29, 2019 — days before he was supposed to retire.
Memon was first sent on leave and then transferred from the post of FIA chief and asked to report to the establishment division a few days before his retirement.
He sent his resignation as a mark of protest saying: "It is usual courtesy in official working not to post out any officer nearing retirement. I have been denied this courtesy which in my opinion is an expression of displeasure towards me."
About a year later in 2020, he had alleged that during his tenure, he was summoned to the "highest office" and was told to file a terrorism case against members of Maryam's social media cell.
Even more serious allegations were made in April 2021 when he alleged that he was pressured by former prime minister Imran Khan, then-law minister Farogh Naseem and then-PM's aide Mirza Shahzad Akbar to initiate a case against Justice Qazi Faez Isa.
Both government officials and the PTI chief were swift to refute the allegations regarding a reference against Justice Isa, with Imran also denying issuing directives to file terror cases against PPP and PML-N leaders.
However, days later, when asked whether the PTI chairman had taken Justice Isa's name during a meeting, Memon had replied in the negative. However, he had remained firm on the names of other government officials who he claimed had pressured him to initiate a case against the apex court judge.
Memon's allegations were since then used by the PML-N during numerous cases to argue that the cases filed against the party's top leaders were made under pressure.
In April 2022, the FIA had exonerated Memon of all charges in different probes initiated against him, allegedly at the behest of Imran and Akbar during the PTI government.
Memon was also accused of facilitating Umar Farooq Zahoor, a suspect in cases of financial crimes in Zurich and Oslo and human trafficking during his tenure as the FIA DG.
He was also not in the PPP's good books when he was the FIA chief.
A month before the July 2018 general elections, the PPP had asked the caretaker prime minister to transfer him, alleging that he was illegally using his official position to facilitate his brother, Naseer Memon, who was contesting election on a Sindh Assembly seat from the platform of the Grand Democratic Alliance.