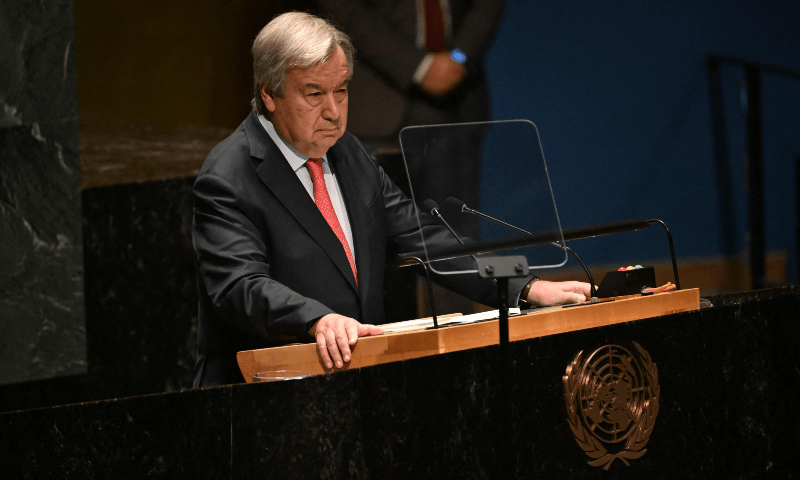 UNITED NATIONS: In his opening address to the 78th session of the UN, its chief António Guterres noted that the inaugural meeting was an almost all-male event, as there were only a few women in the large hall.
The UN chief said that while looking around the spacious General Assembly hall, he felt the need to remind the global community that: "we the peoples [in the UN charter] is not we the men."
He recalled that "just four women signed our founding document [the UN charter] and one look around this room shows not enough has changed" since then.
UN General Assembly President Dennis Francis of Trinidad and Tobago also mentioned this disparity in his speech. "First and foremost, we need to work for all women and girls, who are appallingly still struggling for equality and respect," he said.
"We must 'walk the talk' on gender equality and women's empowerment. This means according women full, equal, and meaningful participation at every level."
The UN's membership has grown from the original 51 member states in 1945 to its current strength of 193, but most of the visiting leaders and delegates this year are men. Pakistan too has sent an all-male team, led by Caretaker PM Anwaarul Haq Kakar.
Published in Dawn, September 20th, 2023