If The Legend of Maula Jatt (TLoMJ) has proved anything — and it has proven a lot — then it is this: films made with sense and sensibility will attract audiences even months after their release.
Some people, however, see its success as a revitalisation of a term that had lost its significance a while ago: Lollywood. It is a term that characterises awe and scorn in a single breath; a word that should have only defined regional movies, yet became the label that identified an entire country (Pakistan).
This is not a lesson in Lollywood's history, but it may very well be a predictor of history that is to be made, specifically after the release of TLoMJ.
Grossing 300 crore rupees worldwide — with over 100 crore rupees in Pakistan — and comparatively to recent Pakistani and foreign releases, is still going strong — TLoMJ's box-office was bound to create an air of encouragement for Punjabi filmmakers.
One foreign-produced Punjabi language film was the beacon of light for Pakistani cinemas this year. It mostly ran only in the Punjab circuit and yet left distributors awe-struck. Is this the future for the revival of 'Lollywood'?
Shortly afterwards, the enthusiastic buzz around Lollywood's 'revival' grew louder for Lahore-based producers, and everyone wanted to cash in on the old label, while the audience still had a taste for it.
The case study showed promise as well. High-budget Urdu language films that wore a shell of Punjabi aesthetics — Punjab Nahin Jaungi (PNJ) and its unconnected follow up, London Nahin Jaunga (LNJ) — though derided by regional producers for their lack of "Punjabi-ness" (a contention TLoMJ also faced), proved to be winners; in the latter's case, despite the bad economy.
Even Tich Button, a distant cousin of the two titles that sold the same wares of love and familial drama, managed to break even financially.
Was this strange, surface-only revival of Lollywood actually ushering in a new era of film? These films, after all, showed that the far-bigger Pakistani and Indian diaspora in the UK, US, Canada, Australia and the UAE (amongst smaller territories), were happy enough to buy tickets that would match, if not overtake Pakistan's box-office numbers (the devaluation of the Pakistani rupee helps matters in this case).
Post-Covid-19, while most Urdu titles flopped, Punjabi language films — though far from being financial successes — did manage to hold some ground in Punjab. Regardless of failing, even medium-to-small-budget Punjabi films, such as Super Punjabi (SP) and Shotcut, made comparable, if not better, numbers than Urdu language "indie-cinema" releases such as Madaari and John.
According to director Abu Aleeha, Shotcut, which had a budget of 80 lac rupees, did not release in Sindh, received little to no publicity, yet managed to milk 68 lac rupees from Punjab's box-office. The film was sold to the Indian-Punjabi streaming service Chaupal for 52 lac rupees, where it reportedly trended at the top spot.
A far more lucrative deal is underway for SP, Aleeha tells Icon. SP, he confirms, has a budget that went slightly over two crore rupees, and made 5.5 crore rupees worldwide, running for six weeks in Punjab (the film had a blink-and-miss run in Sindh).
The only somewhat successful title this year from Eid-ul-Fitr and Eid-ul-Azha — a coveted time for movie releases because of high audience turnout — is Teri Meri Kahaniyaan (TMK). According to industry sources, TMK has grossed between seven and eight crore rupees. The budget, including publicity costs, would likely have been in the seven and eight crore range as well.
TMK's television and digital streaming sales, and distributor Distribution Club's minimum guarantee — a type of distributor pre-sale — covered a huge chunk of the budget, as per industry reports, making it one of the few titles that broke even this year (Money Back Guarantee, because of its high budget, reportedly tanked despite its 12 crore rupees domestic gross).
Urdu language films aren't delivering, but neither are Hollywood titles. For the last few months, the depression in the film business has escalated. Everyone knew that money was to be made, but the question remained: how?
Three words and a mere number brings about a sudden — some may even call it miraculous — change to Pakistani cinema's kismet: Carry on Jatta 3 (CoJ3): an Indian, Punjabi language film that, according to happy cinema owners, gave Pakistani cinema a new lifeline with its 25 crore rupees gross.
CoJ3, a last-minute Eid-ul-Azha release that created an uproar of contention between distributors, was always expected to best Pakistani titles (ergo the grumblings). However, no one expected such a big haul! The aftershocks of CoJ3's impact, according to this writer's understanding, has brought about a huge shift in long-term film business tactics.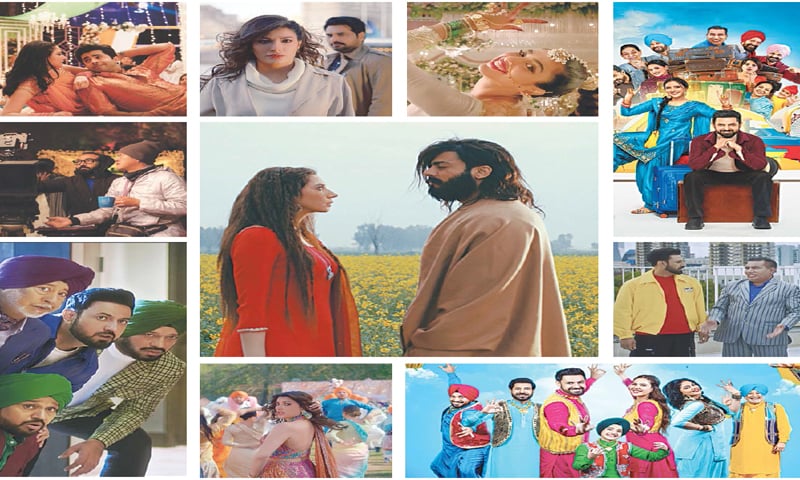 Punjab has the greatest number of screens in Pakistan — according to our findings, a total of 99 out of 136; 51 of these screens are in Lahore. A film need only to work in Lahore to be a hit! CoJ3, which has, according to reports, run as many as 30 shows in a single day during the Eid rush — utterly obliterating all Pakistani produced titles — is amongst a line of international Indian productions that have skirted around the ban on Indian films.
Other recent releases include the Gippy Grewal starrer Honeymoon which ran for 12 weeks in Punjab (Grewal is also the producer and lead actor in CoJ3), and LehmberGinni, which did okay, I'm told (box-office numbers are notoriously difficult to come by post-Covid-19).
Playing right now in cinemas is a relatively unknown title Munda Southhall Da starring Pakistan's Iftekhar Thakur, while Kade Dade Diyan Kade Pote Diyan is set to release on August 11 (the film should be playing in cinemas by the time you read this).
How exactly are these titles getting through the ban — which officially comes from Indian producers and the Pakistani government — is a question everyone knows but no one is answering.
As per deductions, these productions have two things in common: a UK-based production collaboration, registration or release and a Pakistani distributor's financial stake as a producer. The latter might happen before or even after the film's completion.
It's a complicated way to import Indian content to Pakistan — however, according to industry executives, irrespective of the way, Indian films are necessary for the survival of the film business in Pakistan.
Amjad Rasheed, the Chairman of the Distribution Club (DC), says that survival is only possible with the right intentions (ie "neeyat") and the right cast.
A discussion about intentions would disrupt the topic of this article, so I'll let another of his oft-used words spell things out. Rasheed calls forward thinking, commercially-minded producers as good "entrepreneurs". Those who would not take others on a ride, so to speak. According to the distributor, there are few of these in Pakistan.
Rasheed tells Icon that TLoMJ has shown industry folk that the neglected Punjabi language brand has the power to sustain cinema — but there is a caveat, he says.
"Are there makers in 'Lollywood' who have what it takes to make films of a standard that can bring audiences in?" he asks.
His litmus test bore results this Eid, when he released two competing titles — TMK and CoJ3 — on the very same day.
While repeating the age-old argument of foreign films looting Pakistani films' business (ala Spider-Man: No Way Home, Doctor Strange: Multiverse of Madness and many Bollywood films before them), CoJ3's success has prompted Rasheed to invest in Punjabi films of Indian origins.
"There are no comparisons between Pakistani-produced Punjabi films and Indian Punjabi films," he says. The latter "always does good business worldwide," he affirms.
Although Rasheed declines to comment on the actual box-office numbers, sources have confirmed that CoJ3 has done approximately five and four crore rupees, respectively, in Lahore's Cue and Universal cinemas. These are pretty substantial numbers. Pakistani titles, in comparison, did not even have 50 percent attendance this Eid-ul-Azha, he says. The audience's overflow for CoJ3 helped TMK, Rasheed adds.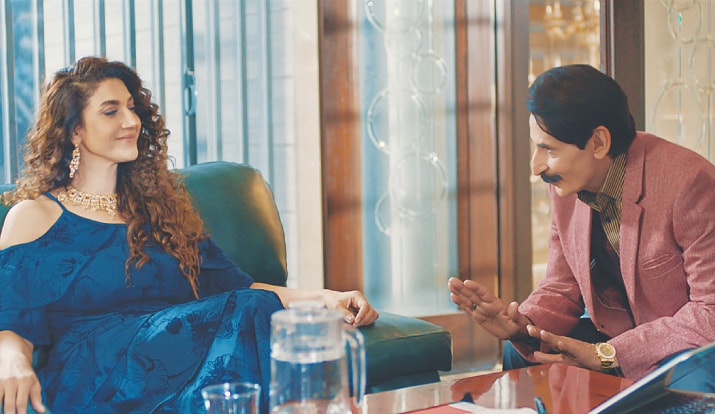 Tapping the international Punjabi-speaking market makes sense, says Rasheed — even though it is an expensive proposition. Co-investment, as he says and this writer understands, gives him a stake in the international run of the film, and provides legitimate leeway to bring those titles to Pakistan. It's a win-win scenario, he says.
These titles, though expensive, will pave the road for bigger films to be made in Pakistan, while also creating an avenue for Pakistani actors to land roles in Indian productions, Rasheed says. Eventually, these Punjabi language films will also work in Sindh, he feels, where cinema owners are reluctant to give them space.
Rasheed confirms that CoJ3 "has already opened Sindh [to Punjabi films]" — that is, till publication date of this article, the grossed upwards of 40 lac in Sindh, after a delayed release of three weeks; most films in recent history manage to do less than 10 lac in their entire run.
Nadeem Baig, the director of TMK, doesn't argue against the power Punjab wields, confirming that PNJ (and in consequence LNJ) were indeed made with the foresight to capture Punjab.
We should understand one thing, he tells Icon: "It is not just the language that is working, it's the film that's working. It's not like the audience in Punjab only want to see just a Punjabi language film — they see an Urdu film also," he continues as we discuss the various successes Pakistani cinema had from 2013.
Baig's next film, Aaj Rung Hai, an Urdu language romance-drama starring Humayun Saeed and Mahira Khan, will be made without a Punjabi touch, he says.
In the midst of a long phone call, cinema owner and distributor Nadeem Mandviwalla, agrees with Baig's point about content being king. He, however, also believes that, right now, Punjab holds the key for Pakistani cinema's survival.
"This is not an opinion, this has been a fact since 1947," he tells Icon. "Punjab has always worked when a Punjabi film came — never on an Urdu or English film," he affirms.
"Punjabi films should be an addition, and not an alternate to Urdu cinema," he continues. "The problem is that you haven't been making Punjabi films in the last decade. The Legend of Maula Jatt only reminded us to not ignore Punjabi language movies — and that there is money to be made on both sides."
Mandviwalla blames this bad run of the box-office on the Covid-19 backlog and the bad economy, and pleads for optimism.
"There is a turnaround period," he says. "Because of the backlog, bigger filmmakers could not make movies as quickly, and not every film makes money. When one incurs losses, it takes a little time to revitalise one's self — especially when there is so much negativity in the air."
We forget that it takes 10 years to establish a business, and those 10 years bring 10,000 problems, Mandviwalla explains, recalling the time when Bollywood films ran in Pakistan and ushered in the age of the multiplex, and then led to the eventual conflict Pakistani filmmakers had with Indian films.
Mandviwalla says that the 10 years, between 2013-23, amount to little after Indian films were banned. Pakistan needed 25 years of Bollywood's support at the very least to establish itself, and then the industry would have created its own rules, he says.
"You needed a 100-crore rupee market in Pakistan, and you only made a 40 crore rupee market," he exclaims.
"If your son gets ill and doctors tell you that the medicine needed to save him is expensive in Pakistan, but is quite cheap from India, will you not get the meds from India to save your son's life?" he asks, going into a makeshift parallel about the state of the film business, and why Indian films such as CoJ3 are important.
"This is the gateway," he exclaims. "The more [Indian Punjabi titles] we get, the merrier. They will do great business. It is encouraging [for cinema owners, the audiences and the filmmakers]. When filmmakers are encouraged, they will make greater films [than what they already make].
"Let me be very clear. I'm a supporter of keeping my son alive," he says, going into another father-son parallel. "Whatever is required, I will support it. Mera bacha rehna chahiye [My son must live]. If my son stays alive, he will get better one day. But what if he dies — what happens then?" he asks.
One cannot argue against Mandviwalla or Rasheed's resolve — and given the facts, one cannot overlook the power of Punjab when it comes to the business of movies.
Will international films that are brought over to Pakistan bring about the revival of 'Lollywood'? That question, after just one CoJ3's rousing success, is a little hard to answer. For now, though, any port in a storm looks comforting.
Published in Dawn, ICON, August 20th, 2023