In February this year, the former Pakistan Peoples Party (PPP) senator Mustafa Nawaz Khokhar told reporters that he had no plans to create a new political party. Khokhar, along with two prominent members of the Pakistan Muslim League-Nawaz (PML-N) — Shahid Khaqan Abbasi and Miftah Ismail  — have been in the news ever since they formed an initiative called 'Reimagining Pakistan'. 
The initiative seems to have excited quite a few moderate and liberal media folk and commentators. Khokhar, Abbasi and Miftah are frequently interviewed by TV channels and newspapers and regularly invited as main speakers at high profile seminars. 
The three, along with some other 'like-minded' politicians, want to generate "fresh ideas" which they believe can help rectify the current political and economic crisis the country is facing and also suggest "some much-needed reforms." 
Yet, apart from those who can't stop waxing lyrical about them, there are two other views. One is that the three men are not really offering anything new or original as such, or ideas that are not already part of long Twitter threads. The second view concentrates more on the fact that all three are disgruntled members of their current parties.
Third forces rarely come to power without powerful state institutions overtly aiding their rise and engineering their 'victory'. But what they can do is play spoiler in elections, allowing populists to come to power
One thing is clear, though: the initiative 'Reimagining Pakistan' is positioning itself as an alternative platform of sorts. It is flexing itself as a middle path between the two mainstream parties, the PPP and PML-N on the one side, and the increasingly populist and troubled Pakistan Tehreek-i-Insaf (PTI) on the other. This is why many moderate/liberal media personnel and commentators have developed a great interest in them. 
A review of speeches delivered by the three men shows that they are not very happy with the pragmatic politics of the PPP and the PML-N, nor are they amused by the implosive populism of the PTI. There is now enough evidence to suggest that their initiative has taken the shape of a lobby that is aiming to impress economists, the business community and 'fair and balanced' political commentators. And perhaps also the military establishment (ME)?
With all this coverage in the media and constant presence on all the right platforms, it is possible that the three gentlemen have at least started to think about turning 'Reimagining Pakistan' into a political initiative. Maybe a political outfit that is moderate, technocratic and urbane? Another 'alternative force', after the colossal failure of PTI that emerged (and was engineered by the ME) as a 'third force', before it mutated into a Frankenstein's monster of sorts?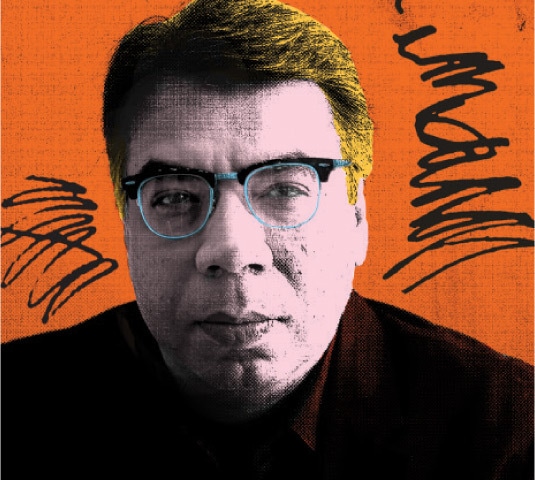 In a multiparty system, in which there are various regional parties but two main national parties, alternative/third forces often do not come to power. They only can if certain powerful state institutions overtly aid their rise and engineer their 'victory'. This often spells disaster. The idea should be to consolidate a two-party-system, in which the two parties are allied to smaller parties, either in government or opposition. 
As witnessed in old democracies such as in the US, the UK and in some European Union countries, the two-party system offers more stability and has the ability to course-correct and survive upheavals. In these regions, third forces are only able to act as spoilers. But the spoiling can have some rather negative consequences. Take for instance the urgency seen among half of American voters to keep disruptive populists, such as Donald Trump, at bay. Even though Trump was a candidate of one of the two main parties of the country's two-party system, as president, he challenged the 'rational' political disposition of US democracy. 
In a December 2, 2022 essay, the American political analyst Aliza Astrow writes that troubled times often see the emergence of third forces. They always fail to win, but can usurp votes from the mainstream parties and thus alter the result of an election.
According to Astrow, if a third force emerges during the 2024 US election, it is likely to adopt stances from both the hard left and the far right. But instead of winning states, it will tempt Democratic Party voters, disillusioned by Joe Biden's weak presidency, to ditch the party. This will lead to the fragmentation of the electoral network of liberals, progressives, moderates and the woke that the Democrats managed to stitch together in 2020 to oust Trump. To Astrow, a third force is therefore likely to initiate the return of Trump. 
In fragile democracies such as Pakistan, politically vested state institutions have played havoc in engineering third forces and then actually bringing them to power. As a result, the two main parties always feel besieged and demonised and their influence thwarted.  When a third force, in the shape of the PTI, was elevated at the expense of the PPP and the PML-N, not only did it end up disrupting an already brittle democracy and economy but, according to a recent Gallup poll, it now enjoys a high popularity rating, thanks to the way it was able to convert its ouster as a ruling party into an operatic tragedy and outrage. 
The PTI still positions itself as a third force. There is an abundance of examples from across the world in which, at one time or the other, third forces were enjoying higher popularity ratings than the two established parties. But according to Astrow, "they are [only] temporarily able to harness dissatisfaction with the two parties. Because when it comes time to vote, these third-party candidates consistently underperform their peaks."
What PTI is witnessing today is a temporary peak. And anyway, it is likely that if PML-N chief Nawaz Sharif's bizarre disqualification by the Supreme Court is not overturned, Imran too will suffer the same fate. But if Nawaz is allowed to compete again and Khan is too, PTI will certainly underperform in the next general election. But what about 'Reimagining Pakistan'? 
It may be striking rational, moderate, 'sensible' poses but, even as a lobby, it is likely to benefit our very own Trump. The three gentlemen are not only enjoying 'likes' and retweets by liberals and some progressives, but also by PTI's social media warriors.
But the trio would be foolish to believe that they can attract political support from both the ends. They can only attain this from disgruntled PML-N and PPP voters and, thus, uncannily bolster the PTI — that is, if the PTI continues to be a force after Khan's possible departure.
Published in Dawn, EOS, March 19th, 2023