In his book American Psychosis, the political journalist David Corn writes, "paranoia, conspiracy-mongering, and hysteria have been part of American public life since before the nation was born."
Corn provides a series of examples of moral panics triggered by conspiracy theories, and the manner in which they impacted the country's politics. They ranged from the 17th century 'witch trials' that saw the persecution of many women accused of practising witchcraft, to the 18th century claims of a secret society headed by the 'illuminati' that was apparently planning to overthrow Christianity in the US; and from the 'threat of Catholics' who were supposedly more loyal to the Pope in Rome than to the US and working to undermine the country's Protestant white majority, to the two 'Red Scares', during which most Americans were convinced that the country's state institutions had been infiltrated by godless communists.
In the 2010s, various conspiracy-mongering groups, bolstered by social media platforms and sensationalist mainstream TV channels, began spewing unsubstantiated claims about all kinds of conspiracies being hatched by the ruling elites with the help of liberal activists against common white American folk.
Like many US politicians who had used conspiracy theories and moral panics in the past to advance their political interests (and demonise their opponents), Donald Trump did the same by becoming the champion of 'common Americans' disturbed by the conspiracies. To the common folk, if these conspiracies were being discussed on mainstream TV channels and even by a presidential candidate, then they must be true. None of them were.
Conspiracy theories create moral panic. And there are always politicians willing to benefit, by amplifying society's hysteria and by presenting themselves as the answer
Rich liberals were not kidnapping children to sexually abuse them. Immigrants were not at the centre of the malaise that was pushing up crime, drug-use and violence. Christianity was not under attack by non-Christian groups and secular liberals. Black Americans were not inherently flawed and, thus, more prone to commit crime. And, of course, as substantiated by various investigations, the 2020 election that Trump lost was not rigged.
Corn's study concentrates on how conspiracy-mongering has mostly been used by the Republican party to intensify the fears triggered by conspiracy theories and then present itself as the only party capable of addressing the (mostly imagined) fears. Corn also demonstrates that a majority of politicians do not really believe in conspiracy theories themselves, but they fatten and ride them to gain immediate political mileage.
Most conspiracy theories are effectively debunked. But many survive in select social circles. However, when they cross into mainstream politics, they are greatly strengthened, despite being debunked. Then the debunking process too begins to be perceived as a conspiracy to hide a diabolical 'truth'.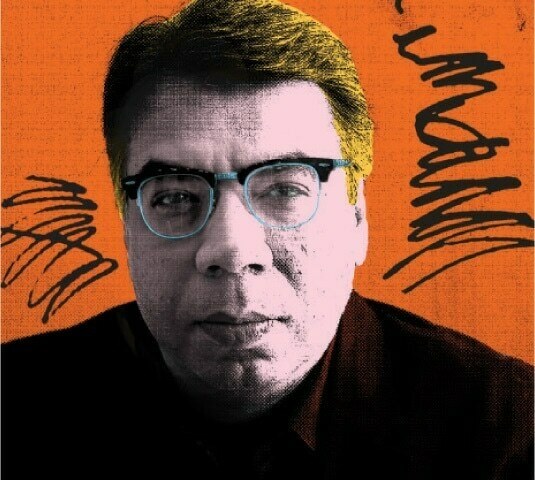 In 1968, prominent economist and politician Mahbub ul Haq claimed that just 22 families had come to control a majority of industrial, banking and insurance sectors in Pakistan. This was immediately picked up by politicians opposing the Ayub Khan dictatorship — especially the left-leaning Zulfikar Ali Bhutto and his Pakistan Peoples Party (PPP).
Bhutto rather brilliantly framed Haq's claim as an issue that could only be resolved by the PPP's 'socialist' program. There were also those who challenged Haq's allegation, but this fact of the matter only surfaced years after Bhutto came to power.
Ironically, it was Haq himself who would go on to write that his claim was an exaggeration. In an essay reproduced in the 2017 book Economic Growth with Social Justice, Haq writes, "the slogan of the 22 families was rather taken too literally. The 22 families were not the cause, but a mere symptom of the system that created them."
During the latter half of the ZA Bhutto regime, its right-wing opponents continued to frame his government as a threat to traditional relationships between employer and employee, teachers and students and parents and children. Right-wing newspapers published unverified news reports of labourers urinating on the graves of the relatives of their employers, students intimidating their teachers with daggers, young drunk hooligans kidnapping women, etc.
Indeed, this might have been happening, but not in the endemic manner that the 'reports' were claiming. According to the sociologist Riaz Hassan, in the 1985 issue of Middle Eastern Studies, right-wing parties were successful in embedding this perception and fears in the lower-middle and middle classes, who swung their support towards Islamist parties and then towards the reactionary Ziaul Haq dictatorship. The irony is that the crime rate actually shot up dramatically during the dictatorship.
Recently, Imran Khan's Pakistan Tehreek-i-Insaaf (PTI) has been rather prolific in not only riding on existing conspiracy theories, but has also been an active contributor in this regard. During the Zardari regime (2008-2013) and then during the PML-N government (2013-2018), Khan's PTI became a willing spreader of instances of artificial panic that were largely framed by intelligence agencies.
Read: Imran's candid take on 'bad romance' with military
These included claims suggesting that sinister CIA agents were issued an unprecedented number of visas by Pakistan's former ambassador to the US Husain Haqqani so they could undermine the country's nuclear assets. This created a lot of noise in the media. But once the Zardari regime was voted out, the claim entirely fell apart. Khan then became a willing mouthpiece of another claim. This was during the Nawaz regime.
Khan insisted that Pakistan was on the verge of bankruptcy and could not afford to have 'corrupt' rulers such as Nawaz. He then went on to claim that the Nawaz regime was trying to change the 'Islamic' character of the country's constitution at the behest of Western powers. This triggered protests by radical Islamist groups and an assassination attempt against a minister.
Pakistan was not on the verge of bankruptcy during the Nawaz regime, and nor was Nawaz trying to alter the so-called 'Islamic' nature of the Constitution. But unsubstantiated stories about his regime's 'corruption' and Pakistan's coming economic collapse found many buyers. The fact is, it was during Khan's regime that Pakistan eventually began to teeter on the brink of bankruptcy.
After his removal as prime minister in April 2022, Khan has continued to unleash numerous conspiracy theories to explain his dismissal. He has accused the US of engineering a regime change. He then began to name politicians and military officers, accusing them of trying to get him disqualified on corruption charges and even get him killed. No convincing evidence has ever been presented in this regard.
He has framed his ouster as a way to trigger panic, claiming that, if he is stopped from returning to power, the country will plunge into a bloody civil war. There is no likelihood of this.
Published in Dawn, EOS, November 13th, 2022