Try as much as you can to wrap your head around it, you simply can't utter the words 'Afghan' and 'burger' together or even in the same sentence.
But it's said that truth is stranger than fiction. And so is the case with the 'Afghani burger', which was introduced almost two decades ago in Islamabad's G-9 Markaz by an Afghan immigrant known as 'Ustad' [Teacher] Rustam. It is said that the Ustad later migrated to Canada. The set-up is now run by Farman, his trained assistant, and their workers.
The Sector G-9 Markaz in Islamabad is popular with Islooites for a lot of things, and is mostly frequented by middle and upper-middle class shoppers for its Utility Store and groceries available at wholesale prices in a city known for being too expensive.
The G-9 Sector and Markaz is also one of the very first and oldest sectors of Islamabad, and some say it has been around ever since the foundation of the capital was first laid. I happened to first visit it way back in 1998, when a doctor friend had moved to Islamabad to study public health at a local medical university, and I visited him in his G-9 apartment. But that was another Islamabad, very different from the one we see now.
There's a lot to be gained with the exchange of culture and foods as refugees seek shelter in a given country, and Pakistan is certainly richer in the form of Islamabad's 'Afghani burger'
It was later in 2013, during another tryst with Islamabad, that another friend's family asked me to accompany them to the G-9 Markaz for some much-needed grocery shopping and lured me with the promise of a 'treat' unlike any other.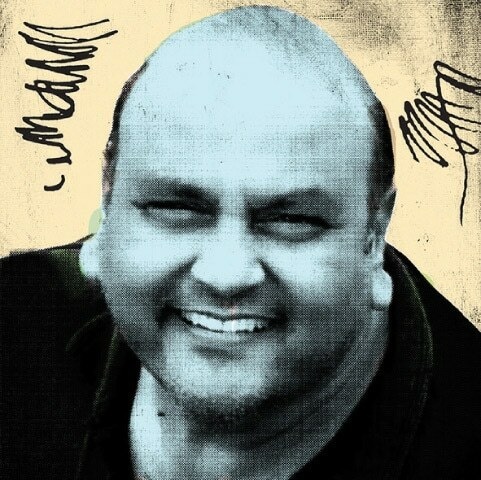 Being a foodie to the core of my very being, they knew I would bite (pun intended). No sooner had I tasted the promised 'treat', I was in — hook, line and sinker! Now no visit to Islamabad is complete without a visit to the G-9 Markaz for a taste of the 'Afghani burger'.
Apart from being the oldest, the G-9 Markaz is easily one of the busiest and most crowded commercial centres of Islamabad. It is the hub of Afghan refugees, who find cheap abodes here and, as a result, you have all kinds of Afghan delicacies on offer, from naans, chapli kababs, kehwa etc. So the 'Afghani burger' really comes as no surprise.
And it's a popular item, too. Other places may have their own variations on the burger but the authentic taste of the G-9 Markaz 'Afghani burger' is simply matchless. The 'Afghani burger' comes in a choice of simple (saada) burger with just fries and a drizzling of mayonnaise and other condiments besides double and single beef or chicken sausage, seekh kebab and chicken tikka fillings. Unlike the other burgers made from baked buns, the bread base of the 'Afghani burger' is made from Afghani flatbread and is in the form of a wrap.
So the next time you touch down in Islamabad, or for those already living there, visit Farman at the B4U [read: Burger For You] Roll Inn food stall tucked away in a tight corner of the G-9 Markaz, close to the Utility Store outlet.
When I first visited the place, Ustad Rustam would have an appetising option of boiled egg, sausage and meatloaf. Since then, the latter option has been omitted because of the steep price of imported processed meats, and replaced with seekh kebab and chicken tikka.
The writer is a member of staff.
He tweets @quraishi_faisal
Published in Dawn, EOS, October 2nd, 2022