THE WEEK THAT WAS
Chauraha | Geo TV, Mon-Tues 8.00pm
A Junaid (Mikaal Zulfikar) is a criminal who makes his money by trapping and blackmailing young girls via social media. When he kidnaps Zoya (Madiha Imam), he realises that neither she nor her family have anything to give him and this becomes a turning point for him. He lets Zoya go, even protecting her from the rest of his violent gang. When his own sister almost ends up the victim of another such group, he understands the harm he has caused, and decides to become a better person.
A twist of fate brings Zoya into his sphere again when his father marries the traumatised girl's mother.
At times, Mikaal Zulfikar looks a little too groomed for the role, but is chillingly believable as the ruthless criminal. What is missing is a serious attempt by Junaid to rectify the damage he has done. Madiha Imam plays Zoya really well and, despite the usual victim role, lends some agency to her character. Behroze Sabzwari and Saba Hameed add some novelty and interest to the show as middle-aged newlyweds. However, the repetitive scenes, character assassination and gossipy women victimising the mother and daughter drag the story down. Will Zoya ever forgive Junaid and will Junaid ever be worthy of such clemency?
Mor Moharan | TV One, Tuesdays 8.00pm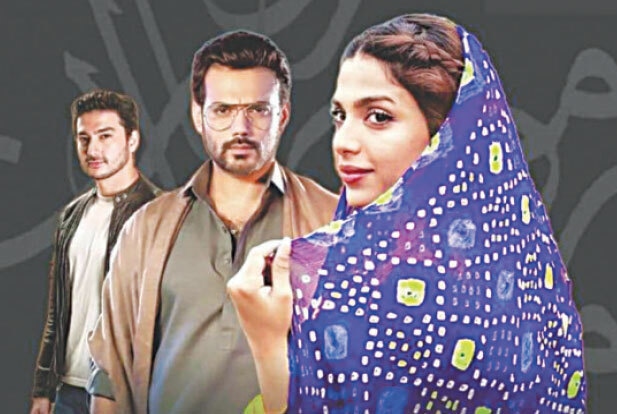 Audiences used to forced marriages, abusive husbands and kidnappers may find the normal way the leads, Gardezi (Zahid Ahmed ) and Sikandar (Mustafa Changezi) vie for Roohi's (Soniya Hussyn) hand a little confusing. Gardezi initially seemed a very negative character: a businessman and an opportunist with low morals. According to the popular prime time formula, his growing attraction to Roohi would mean kidnapping or blackmail. Instead, he takes her words of criticism to heart and changes for the better, trying to win her over.
Zahid Ahmed and Soniya Hussyn share some fantastic chemistry, their protagonists' connection grows through shared interests and respect, overshadowing Roohi's initial attraction for the immature Sikandar. This show would have been so much more watchable with less of Sikandar and his family's constant melodrama. Adnan Jaffar plays an impish villain really well but, like any strong flavour, less is often more. Ali Moeen has written an intelligent story, with well-etched characters that are well beyond the usual urban imperatives that have been imposed on prime time audiences.
Bakhtawar | Hum TV, Sundays 8.00pm
If anyone does not understand how male dominated life in Pakistan is, they need to watch this show. Bakhtawar (Yumna Zaidi) is a brave girl, but a lone woman in a big city or even a small town is limited, has few opportunities and is an easy target. After witnessing a murder, Bakhtawar becomes Bakhtoo, disguising herself as her own twin "brother". She is safe for a while, working at a fancy dhabba, till a local gang leader and predator (who prefers young boys) begins to pay the girlish-looking Bakhtoo too much attention.
Luck gives Bakhtoo another helping hand in the form of Malik Dilawer (Naumaan Ijaz) who offers a job. Yumna Zaidi is a pleasure to watch but her wardrobe when playing Bakhtoo is a little too pretty at times. This is a good show, with a well-paced story, but it requires a few episodes to connect with.
What To Watch Out For (Or Not)
Wabaal | Hum TV, Coming soon
The first look posters for Wabaal are exciting fans of actor Talha Chahour, who made a great impression in the recent, critically acclaimed serial Jo Bichharr Gaye. The show also stars Sara Khan and Mehrub Ali in lead roles. Written by Qaisera Hayat, this promises to be yet another spiritually oriented story.
Published in Dawn, ICON, August 14th, 2022