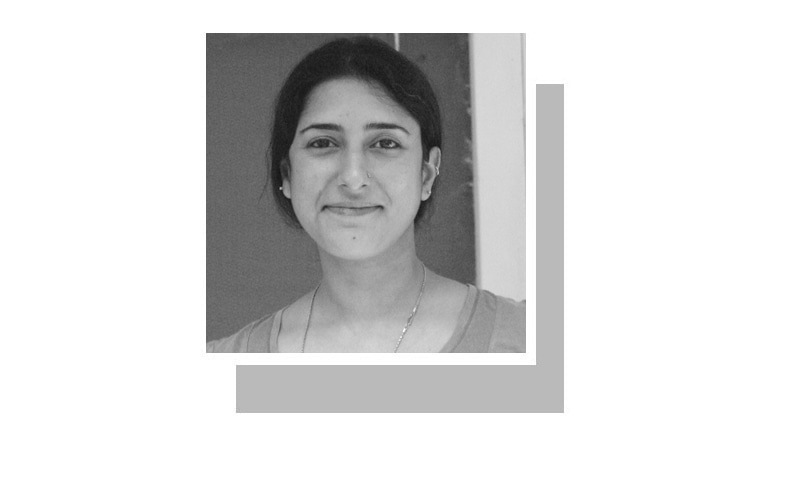 REMEMBER the 1996 George Michael song Fastlove? Throw your mind back to the video directed by Vaughan Arnell and Anthea Benton.
It's a good example of the curious but enduring romance man has developed with machines and technology. The Arnell-Benton vision concerned virtual reality, holography, and mankind's relationship with the coming age of AI. For its time, it was a bold effort — amongst the biggest pop culture efforts the same year were the films Men in Black and Independence Day. The ground-breaking TheMatrix was still waiting for 1999.
Man has perennially been both in love with and fearful of his own creations. In popular culture are to be found tens of thousands of post-apocalyptic imaginings of the creation overruling its creator — the angel that rebelled.
Time will tell whether AI brings about the apocalypse. But meanwhile, what joy there is in the fitness of William Shatner, the iconic face of Star Trek, recently reaching space aboard a Blue Origin sub-orbital capsule. (Patrick Stewart, in my opinion the bigger icon, should go next.)
Man has been both in love with and fearful of his own creations.
In a similar vein, history was made in Indianapolis, US, on Oct 23 in a car race for driverless vehicles. The record average speed of 135mph (218km/h) was set over two laps by a vehicle rigged by a team from the Technical University of Munich. Other contenders fell, variously, to a coding mistake, a miscalculation of race-time, and the shutting down of GPS trackers.
Self-driving cars rely on sensors, cameras, radars, but above all, GPS. Without the last, no controlled motion is possible. In this recent race, each team used the Dallara IL-15, which resembles a Formula One car but is smaller. And such is the intensity of the technology it carries that while the vehicle itself comes with a price tag of $230,000, its racetrack iteration makes each car worth over $1 million.
A member of the winning team said the record set by its vehicle "is not far away from what human drivers do". (Just to put this into perspective, currently the record for the three fastest human-piloted cars is considered to be held by the SSC Tuatara at 316mph [508km/h], the Bugatti Chiron Super Sport 300+ at 304mph [489km/h] and the Hennessey Venom F5 at 301mph [484km/h].)
But boys' love for their toys fittingly enfolds those that have gone before, too. Some machines manage to gather around themselves a mythology that renders them far more than merely the sum of their parts — machines that, as Jeremy Clarkson said, "got soul".
The hearts of millions broke when, in 2003, Volkswagen announced the end of its iconic 'Beetle' line as the final original Type 1 VW Beetle (No 21,529,464) rolled off the production line at Puebla, Mexico. (The model was originally commissioned by Hitler.)
The same can be said of the Land Rover, whose hugely loved Defender line came to an end in January 2016. As the 2,016,933rd Defender rolled off the production line at Land Rover's Lode Lane factory on the outskirts of Birmingham, it marked the end of 67 years of continuous production of, according to researcher and author Ben Fogle, the world's most famous vehicle. Jerusalem was sung through the factory lines as generations of engineers, mechanics and factory line workers gave a "much-loved car that had conquered the planet" a "funereal send-off".
The choice of the chorus accompaniment in itself reveals much about the passion machines inspire. The lament anthem uses William Blake's poem 'And did those Feet in Ancient Time' from the preface to his epic Milton: A Poem in Two Books. Today, it is a hymn known as Jerusalem, set to music written by Sir Hubert Parry in 1916, with orchestration by Sir Edward Elgar.
Such is the magic and mythology around this machine that, yes, a hymn was sung to mourn its passing.
According to Fogle, "[I]t is said that for more than half of the world's population the first car they ever saw was a Land Rover Defender", which has served "farmers and foresters, armies and air forces, explorers and scientists, construction and utility companies — in fact, everyone who needed a good, honest vehicle that would do a good, honest job anywhere in the world".
Machines (real or conceptual) are by rights no more than the sum of their parts (tech being a somewhat different ball game). They are tools, built by and serving their masters. But some rise above themselves to take on a life of their own. Clarkson lists, amongst many, the Concorde, the Millennium Falcon, and the Zeppelin. His 2005 book I Know You Got Soul (which, by the way, through very persuasive arguments includes the AK47 amongst such machines) is a fascinating chronicle of this very worthy of man's love affairs.
While the future may belong to tech, what came before must also be honoured.
The writer is a journalist.
Published in Dawn, October 30th, 2021