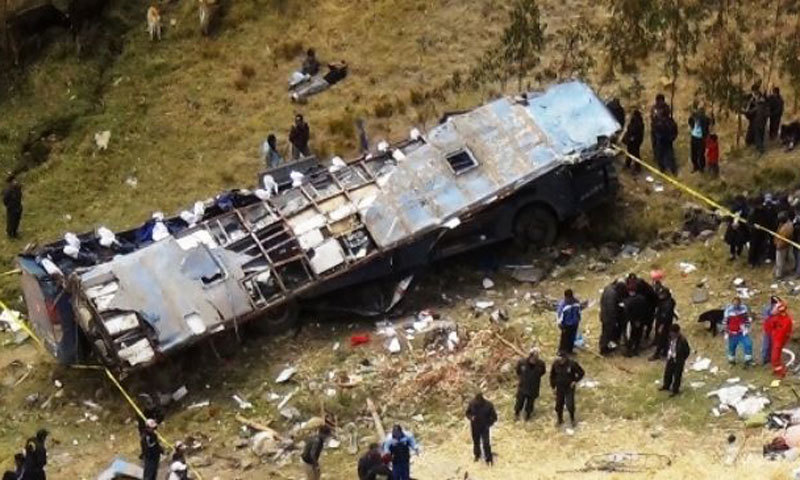 CHITRAL: Fifteen persons were injured when a passenger coach turned upside down inside the Lowari tunnel here on Friday night.
The injured passengers, including women and children, were shifted to the District Headquarters Hospital in Upper Dir, where they are said to be in stable condition.
The reason of the accident is said to be over-speeding of the vehicle, which was carrying the members of a family to Chitral from Upper Dir.
Separately, the body of a young girl, which was recovered from the Chitral River near Booni town two days ago and placed in the mortuary of the District Headquarters Hospital, Upper Chitral, has been identified as Razia Bibi of Harchin village of Laspur.
She had been reportedly missing since Sept 20.
An official of Harchin police station told Dawn that the girl was married to Mir Hussain of the same village, adding the man was not present at his house when her wife went missing.
The official said the police were conducting an inquiry under section 174 of CrPC to ascertain the truth about the alleged suicide of the girl.
Published in Dawn, October 9th, 2021