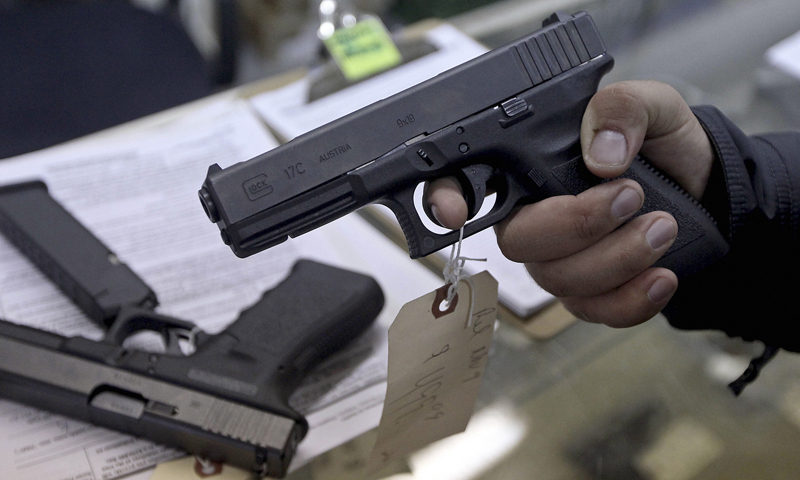 RAWALPINDI: Residents of the city experienced record 70 incidents of street crimes in a single day on Monday, including 19 robberies, 17 motorcycle, 5 cars and other vehicles theft and 27 burglaries and mobile phone snatching.
Majority of the robberies and mobile phone snatching were committed by motorcycle riders.
Ms Shamila Kasur, resident of Kahuta, complained to the Civil Lines police that she was waiting for a wagon at Mareer Chowk when a wagon stopped near her in which three women had already been traveling in.
She said she sat on the seat and as the wagon crossed Katcheri chowk, she was held by the two women and the wagon driver who snatched her four gold bangles and later pushed her outside the wagon near Ayub National Park and sped off. She said the value of the gold bangles was estimated at Rs 400,000.
Tariq Mehmood, lodged a similar case with the Civil Lines police saying that he was sitting at his showroom along with his staff members when two unidentified men entered and held them at gunpoint. He said the gunmen snatched six mobile phones and Rs170,000 from him and fled.
Nawaz Sultan, resident of Dhoke Girja, complained to the Saddar Barooni police that he was breaking fast with his family when three robbers entered his house and held him and his family at gunpoint.
The robbers snatched gold ornaments from women weighing 20 tolas and estimated cost of over Rs2 million, Rs1 million in cash and also grabbed Rs85,000 from him. Later, the robbers sped off on a 125 CC motorcycle with the loot.
Besides it, 19 motorcycles were either stolen or snatched by culprits, and 27 house burglaries, thefts and mobile snatching cases were reported to the police on Monday. The Potohar Division was the worst crime hit area in the garrison city where robbers and thieves have been striking without any check.
Published in Dawn, May 5th, 2021