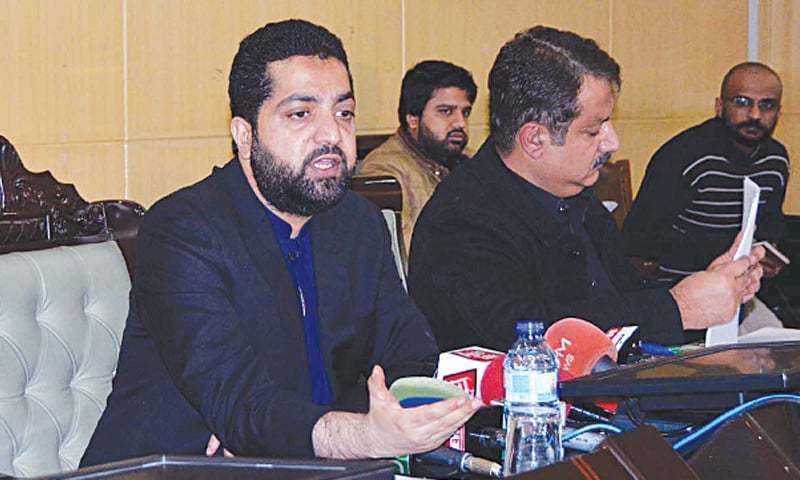 KARACHI: Balochistan Home Minister Mir Zia Ullah Langau said on Monday that terrorist outfits in Sindh and neighbouring Balochistan had lately developed contacts and coordination and under an undeclared agreement they were jointly carrying out activities in both the provinces.
He said the Balochistan administration had reasons to believe this theory after intelligence agencies, law enforcement organisations and security personnel had found enough evidence while investigating different incidents to establish a link between the terror groups of the two provinces.
"If you see the overall situation of Balochistan, it's largely peaceful and stable," he told reporters during a visit to the Karachi Press Club. "There are still some random and isolated incidents of terrorism reported, but the number of such acts has come down significantly.
"But lately, it has emerged that the terror groups in both [Sindh and Balochistan] provinces have been coordinating with each other for their common target. They have carried out a few jobs but largely they remained unsuccessful due to the proactive approach of our intelligence agencies and security forces," he added.
Says no immediate plan to set up provincial secretariat in Gwadar
He said security forces had recently conducted several raids and operations to successfully foil several acts of terrorism which led to the arrest of a number of suspects.
"After establishing that there's a link between such groups, the security forces have enhanced their operation and got some major success," he said.
Defends BAP
To a question about the role of his political party, the Balochistan Awami Party (BAP), that had come under the spotlight during the recent Senate elections and then for the appointment of the leader of the opposition in the upper house, he ruled out any change of thought within the party ranks.
"BAP was formed only with one-point agenda," said Mr Langau. "That was the solution to decades of problems of people of Balochistan.
"We wanted to create a strong political platform, which could engage mainstream political forces in dialogue for a sustainable solution to the problems of the province. We don't want people of Balochistan to rely only on the parties which in a broader sense don't have existence in Balochistan," he said.
Referring to the "political success" of BAP, he said that the party convinced major political and administrative forces of the country about the importance of Balochistan and its leadership.
"We want to resolve the problems of the province within the province. Why do we always need to [look] towards Larkana and Lahore," he asked, in a reference to the places of residence of PPP's Bilawal Bhutto-Zardari and PML-N's Nawaz Sharif.
'300 missing persons recovered'
To a question about the fate of missing persons in Balochistan, the home minister said the situation had improved during the last few years.
"We were provided a list of some 392 missing persons. After hectic exercise and coordinated efforts, 300 of them have been recovered," said Mr Langau.
He ruled out the possibility of establishing any provincial secretariat in Gwadar in near future, but said his government had expedited development projects in the port city.
Published in Dawn, April 6th, 2021