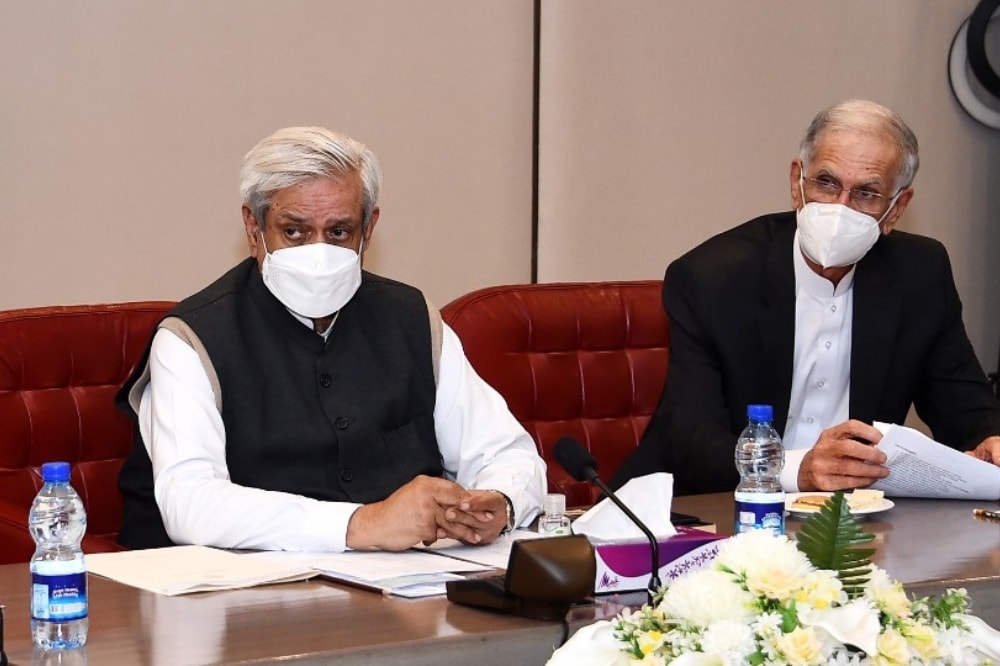 ISLAMABAD: Not only the opposition, but a majority of the treasury members also did not see any utility of the newly formed 15-member Senior Parliamen­tarians Council (SPC) as only three members, including its convener, attended its maiden meeting here on Monday.
The meeting was convened to take up the incident of opposition lawmakers' manhandling by activists of the Pakistan Tehreek-i-Insaf outside the Parliament House on March 6.
According to an official handout of the National Assembly Secretariat, the meeting was presided over by its convener Syed Fakhar Imam and was attended by Minister for Defence Pervez Khattak and Minister for Inter-Provincial Co­­or­dination Dr Fehmida Mirza.
The meeting, the sources said, ended within a few minutes after reading out of the terms of reference of the council by Mr Imam.
During the meeting, Mr Imam constituted a subcommittee comprising Mr Khattak and Dr Mirza to approach other members of the committee for their "meaningful participation" in the proceedings of the council so that the parliamentary norms could be strengthened within parliament.
The opposition members had already announced boycott of the council, terming it "useless and unnecessary" in the presence of the house committee on rules and privileges as well as in line with its previous decision to stay away from any committee formed by National Assembly Speaker Asad Qaiser due to his partisan role during proceedings of the National Assembly.
At the onset of the meeting, Mr Imam praised the speaker for his initiative to take all parties on board to have cordial relations within parliament. He said cordiality among all political parties was imperative for smooth conduct of the house proceedings and to bring the country out of socio-economic challenges.
Published in Dawn, March 23rd, 2021