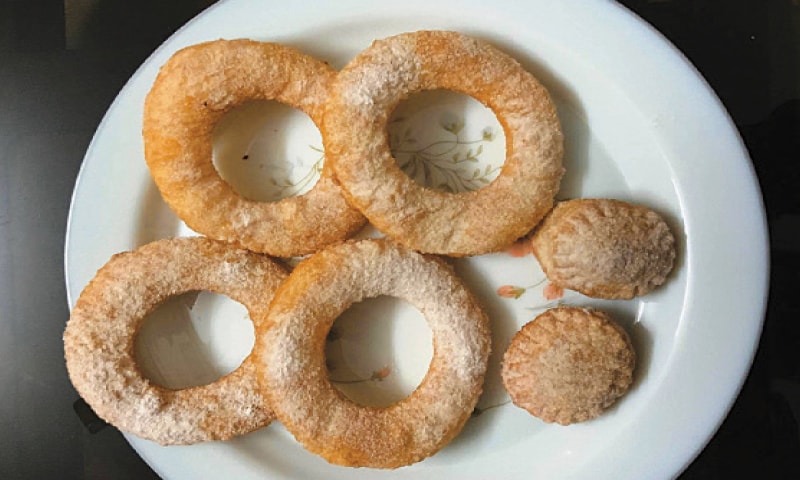 Frozen puff pastry is my favourite ingredient and I try to always have a box of pastry dough in my freezer. It comes to the rescue whenever I want to make something in a hurry, without compromising on the taste and result — because you can never go wrong using puff pastry dough.
Some people make puff pastry at home, but that can be tricky and such people are super chefs — I am just a novice and that's why I always use ready made frozen dough. If you want to be adventurous in the kitchen, go ahead and try making the dough yourself from one of the many recipes of puff pastry dough on the internet. In the meantime, check out how I made doughnuts from frozen puff pastry.
You can do everything yourself, even if it is your first time in the kitchen, but you need to ask an adult to fry the doughnuts for you.
For the topping I simply sprinkled some powered sugar and I didn't let the small dough circles leftover from inside the doughnuts go to waste and made bite-sized doughnuts holes, filled with chocolate chips! Isn't it lovely and yummy?
Ingredients
• 1 sheet puff pastry dough (500g)
• 1/2 cup icing/powered sugar
• 2 tablespoons chocolate chips
• Vegetable oil, for frying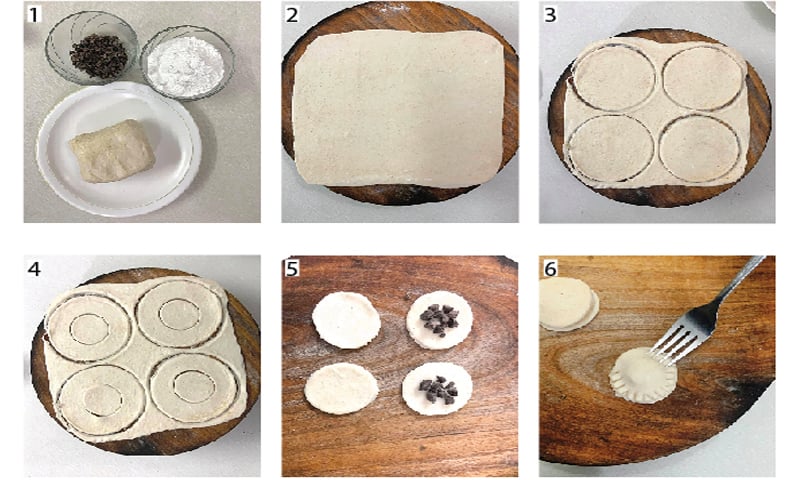 Method
Cut the dough into half for ease of handling if you have a medium sized rolling board. Flour the board lightly and roll the dough into about a 1/4 inch thick sheet. If you have a donut cutter, use it to cut out the doughnuts or use a glass and a bottle cap to cut out a donut shape. Keep it aside on a plate or tray.
With the round dough that is left over from the centre of the donut, make donut holes by putting some chocolate chips in the centre and covering it with another round dough. Use the ends of a fork to press the edges so that they stick together and do not open when frying.
The leftover dough from the side can be rolled into a sheet again and made into more doughnuts. I made about eight doughnuts from one 500g of dough.
Heat the vegetable oil in a deep-frying pan over medium heat. The oil must be hot enough to start bubbling the moment you put the donut in the oil. Gently press it like we do when frying kachoris. Turn over to fry the top side once it is golden from the bottom. You have to watch over when frying these as they are done very quickly. Remove on a tray/plate and quickly dust with powdered sugar while still hot.
Serve warm as it is, or you can drizzle some chocolate or strawberry sauce or coat it with chocolate ganache for a chocolate coated flavour that you get in bakeries.
Published in Dawn, Young World, February 13th, 2021