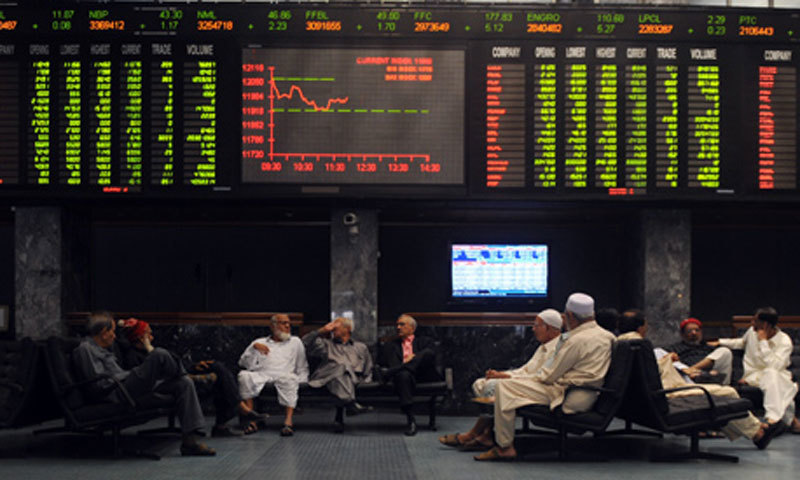 KARACHI: The stock market maintained its upward journey in the outgoing shortened week as the KSE-100 index gained 520 points to close three-and-half years high at 46,906 points after hitting the 47,000 level. The market was driven by the positive events on the international and domestic front.
During the week, the country witnessed declining cases of Covid-19 and the arrival of 500,000 vaccine doses from China with another 5m shots still to come. Noises on the political front died down to a whimper as the government and the opposition prepare for the Senate elections.
On the global scene, international crude prices jumped to $56 per barrel due to low supplies and downturn in US stock piles. It brought life to E&P stocks which provided major stimulus to the index. The sector was top performer representing gain of 7pc week-on-week and highest contributor of 334 points to the index. Removal of cap on dividend distribution by Mari Petroleum also rejuvenated investor interest.
Foreign investors continued to sell, the outflow clocking in at $2.7m, down from net sale of $9.1m the preceding week. Selling was witnessed in cements amounting to $2m and technology and communication $0.5m.
On the domestic front, major buying was reported by individuals $9.5m; companies $6.6m and mutual funds $1.96m. Average daily volume traded stood at 554m shares, down by 18pc while the traded value settled at $171m, up by 1.2pc. The increase in value traded despite lower volume signified greater investor participation in index heavy stocks.
According to Arif Habib Ltd sector-wise (other than the E&Ps) positive contributions came from, power generation & distribution 101 points, and fertiliser (90 points).
On the flip side, sectors that contributed negatively included technology and communication 94 points, engineering 59 points and commercial banks 45 points.
Going forward, gurus expect the market to keep up the bullish momentum as Covid cases are seen to be on the decline, removing the fear of lockdowns and economic downturn. Investor interest also remain high as the vaccination drive start to speed up.
Stable rupee and the successful settlement with the IPPs that could scale down the circular debts would also be helpful. The declaration of quarterly results by corporates would help determine market direction where some key companies are to unveil results in the upcoming week. Yet profit-taking cannot be ruled out given the investor nervousness over the upcoming FATF Review and on profit booking by investors who may visualise 47,000 points for the KSE-100 index to be too high, too fast.
Published in Dawn, February 7th, 2021