Well-preserved young woolly rhino revealed
According to the Siberian Times, an incredibly well-preserved woolly rhino, with many of its internal organs still inside, was revealed by thawing permafrost in the Yakutia region in Russia's extreme north in August and is thought to be the best-preserved woolly rhino found there yet.
The rhino was possibly three or four years old when it died sometime between 20,000 and 50,000 years ago. Because the remains have stayed hidden and frozen for thousands of years, the carcass is remarkably preserved, and still includes some of its hazel-coloured hair, soft tissue, intestines, teeth, lumps of fat, and even its horn.
---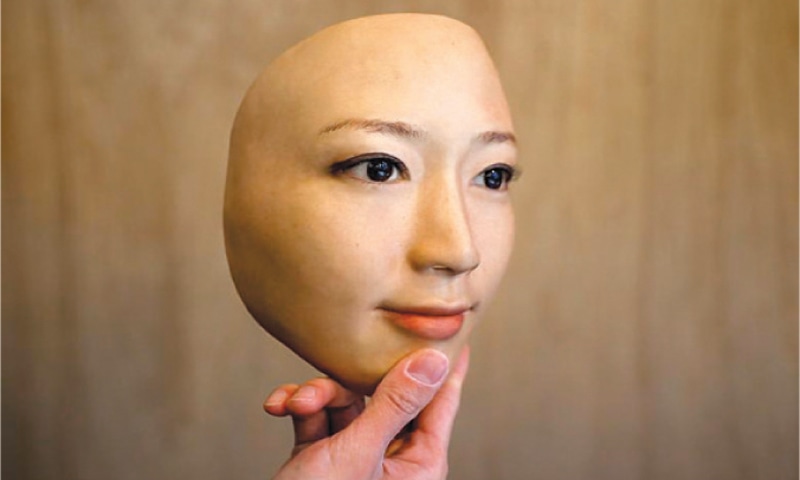 Hyper-realistic masks in Japan
A year into the coronavirus epidemic, a Japanese retailer has come up with a hyper-realistic mask that models a stranger's features in three dimensions.
Shuhei Okawara's masks won't protect you or others against the virus, but they will lend you the exact appearance of an unidentified Japanese adult whose features have been printed onto them.
The masks will go on sale for 98,000 yen ($950) a piece at his Tokyo shop, Kamenya Omote, whose products are popular as accessories for parties and theatrical performance.
Okawara chose his model, from more than 100 applicants who sent him their photos when he launched the project in October. An artisan then reworked the winning image, created on a 3D printer.
He plans to gradually add new faces, including some from overseas, to the line-up.
---
Two dwarf giraffes discovered
Recently, scientists were stunned to find two giraffe dwarves on different sides of Africa.
Most giraffes grow to 15-20 feet (4.5-6 metres), but in 2018, scientists working with Giraffe Conservation Foundation discovered an 8 1/2-foot (2.6 metre) giraffe in Namibia. Three years earlier, they had also found a 9-foot 3-inch (2.8 metre) giraffe in a Ugandan wildlife park. They published their findings in the British Medical Journal recently.
In both cases, the giraffes had the standard long necks but short, stumpy legs, the paper said. Skeletal dysplasia, the medical name for the condition, affects humans and domesticated animals, but the paper said it was rare in wild animals.
---
Choosing the right flower!
A new study in Current Biology on the buff-tailed bumblebee (Bombus terrestris) suggests that when it comes to learning the location of flowers, size does matter for these insects.
"It might not be widely known that pollinating insects learn and develop individual flower preferences, but in fact bumblebees are selective," said first author of the study Natalie Hempel de Ibarra, associate professor of neuroethology at the University of Exeter, in a statement.
In a greenhouse, the researchers set up artificial flowers that contained 10, 20, 30, or 50 percent sucrose. A camera captured the bees' learning flights and found that their duration and amount of time facing the "flowers" increased the more sucrose they contained.
The results indicated that larger bees focus highly on rewarding flowers, whereas smaller bees were less picky.
Published in Dawn, Young World, January 16th, 2021