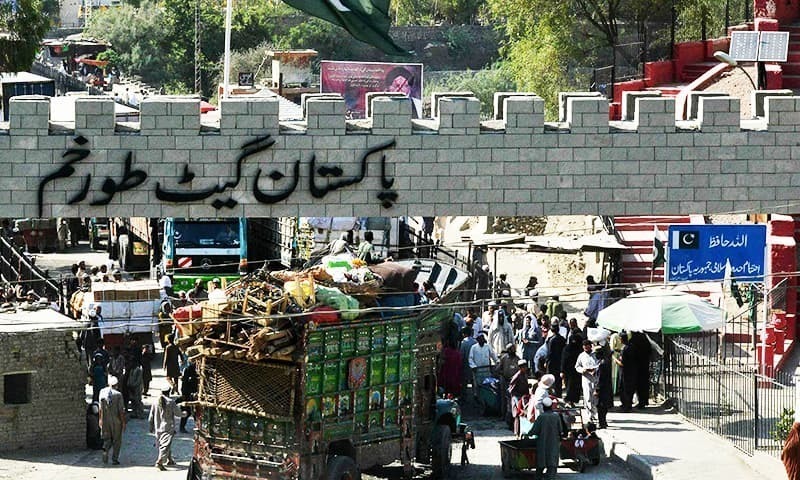 KHYBER: Contrary to clear instructions for conducting rapid antigen test of symptomatic coronavirus affected persons coming from Afghanistan via Torkham, officials at the border also subject local daily wagers and labourers to mandatory testing twice a week, according to sources.
A number of the distressed labourers can be seen awaiting their tests and results at the district headquarters hospital in Landi Kotal. They compromise their hard earned labour for the day and also pay exorbitantly for the tests.
Muqarab Khan, one of the daily wagers, told this scribe at the hospital that health staff at the hospital charged him Rs1,500 for the test. He said that it was a 'huge' financial burden on him as he earned a meagre amount on daily basis as a porter with visiting Afghans at the border crossing.
He said that the border authorities did not allow them to work at the border without having themselves tested for Covid-19. "We are required to present the test report twice a week which nobody among our co-workers can afford," he added.
DHO says condition of such test applies to people coming from Afghanistan
Rahatullah, another daily wager, said that he tested himself for coronavirus at a private laboratory only five days ago by paying Rs1,000 but the officials told him to conduct the test at a government hospital where he was charged Rs500 extra.
"Our daily income is so meagre that we cannot afford to conduct such tests twice a week," he said. He added that either they should be exempted from such tests or the government should free of cost testing facility for them.
Dr Tariq Hayat, the district health officer, when contacted, said that the guidelines received by health department and the letter of Ministry of Foreign Affairs in that regard clearly stated that Rapid Antigen Testing would only be conducted on persons coming from Afghanistan with coronavirus symptoms.
He said that Afghan visitors with a valid visa on their passports would only be allowed entry into Pakistan via Torkham if they also possessed result of coronavirus negative test.
"This condition does not apply to porters, labourers and daily wagers operating on the Pakistan side of the border. They are required to conduct any test," he said.
Deputy Commissioner Aslam Wazir also said that he had spoken to the security officials at Torkham. He said that the testing conditions applied only to those, who crossed the border to Afghanistan and then came back to Pakistan.
He, however, said that he would recommend leniency with the lobourers and daily wagers as they frequently crossed the border a number of times on a daily basis.
Published in Dawn, December 31st, 2020