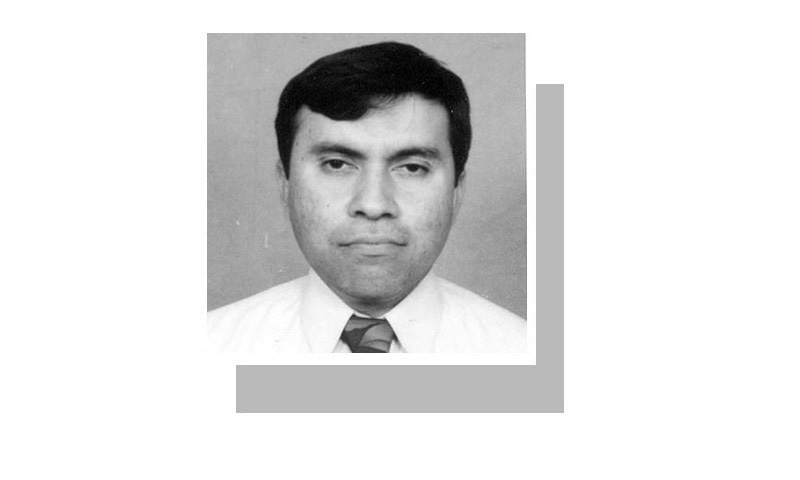 ACCORDING to press reports, the Karachi Metropolitan Corporation has accumulated post-retirement liabilities of its employees to the tune of Rs4.2 billion. KMC's annual budget for this year is about Rs24bn. Under judicial advice, the Sindh government is exploring options such as auctioning some of KMC's lands and properties. The Karachi Development Authority is facing a similar situation.
Both these principal civic agencies performed reasonably well about half a century ago but now face a financial crisis and performance decay. Some other institutions are headed in the same direction. Civic agencies looking after mass transit, water and sewerage or solid waste management have fared no better and survive on provincial handouts. While the largesse available to the Sindh government after the 18th Amendment is substantial, it is insufficient to continuously fund unsustainable civic agencies, with their myriad administrative problems, financial liabilities and staff disputes.
Karachi's civic agencies are functioning under the tutelage of the provincial government, barring a few federal entities such as the cantonment boards. Provincial authorities, it seems, wish to keep local institutions financially crippled but announce grand schemes anyway. An expressway that will only favour the propertied elite is being built along the left bank of the Malir River; the cost assessment is Rs27bn, more than the KMC's total annual budget.
Karachi has a road network exceeding 10,000 kilometres, much of it dilapidated. It is difficult to justify funding an expressway that will serve a few when repair and maintenance of existing roads can help millions. Besides, proper service can only be assured if civic agencies are financially solvent, competent and well monitored. Institutional reforms are urgently needed in all civic agencies assigned important urban functions. The provincial government must focus on shoring up the capacity of Karachi's moribund agencies.
Creative ways of generating revenue must be worked out for Karachi.
Our civic agencies need to be financially revived. Presently, the sources of revenue for the city are largely under federal and provincial control. Over time, Karachi has lost its local potential of revenue generation because of centralised approaches. During Nawaz Sharif's tenure, the octroi tax was abolished which had been a substantial source of revenue for the city. It was replaced by federal transfers. Presently, the provincial government foots salary and pension bills, keeping local agencies dependent. Civic bodies are dependent upon 'prime minister's packages' or combined funding from the federal or provincial governments to manage routine affairs and development projects. Financial subordination ultimately results in administrative subordination.
Creative ways of independent revenue generation and tax sharing must be worked out. The options may include revised version of property tax after studies under a donor-supported initiative, motor vehicle tax, environmental levies and logistics taxation. For instance, about Rs2bn are collected for property tax in Karachi. It is very low when compared to other cities like Mumbai where billions more are generated.
Civic agencies now work as procurement managers. Whether it is a simple task of minor repairs or a mega assignment, contractors rule the roost. Donor agencies, which exercise considerable influence in urban management affairs, have lobbied strongly in favour of private sector participation. Increase in private investment, reductions in government liability, promotion of a free- market economy, provision of goods and services at competitive prices, enhancement of local and national-level entrepreneurship and creating employment are some reasons cited to justify the mounting numbers of contracts. But service remains shoddy.
Solid waste management in much of Karachi is contracted out. Despite spending billions of rupees, the metropolis has been turned into a garbage mess. A Supreme Court-led commission expressed its serious displeasure on the status of waste management practices in Karachi and elsewhere in Sindh.
Stronger and institutionalised public oversight, rigorous training and capacity building of respective officers as well as diligent performance monitoring can lead to improvement. Realignment of functions, roles and responsibilities of civic agencies must be done through an open, consultative process.
Improvement requires internal political will. The first step is to limit the award of contracts. Instead, the government can strengthen existing civic agencies by allowing them to function as autonomous outfits. Halting political interference, encouraging competent professionals to join such outfits, promoting self-governance, developing neutral regulatory statutes, and resolving conflicts of an inter-organisational nature are possibilities that can help.
The writer is chairman, Department of Architecture & Planning, NED University, Karachi.
Published in Dawn, December 20th, 2020