Pakistan loved a drama called Naagin that was aired on TV some years ago. Coined as a supernatural thriller, the story revolved around women who could transform into slithering serpents, and who relied on stinging, venomous dialogues as well as literal poisonous stings to take revenge on their enemies.
Grey-coloured contact lenses were added in to make the story suitably horrifying. Critics cringed but the drama's Television Rating Points (TRPs) skyrocketed. Audiences were lapping it up. The channel heads were happy.
Makers of critically acclaimed projects that end up flopping will talk at length about creative satisfaction but, deep down, they are still disappointed — possibly dejected — and are, in addition, grappling with financial losses. Bollywood director Aditya Chopra recalls that his father Yash Chopra felt 'broken' when his film Lamhe flopped at the Indian box office. The movie has ended up being one of the production house's most memorable projects but, when it released, Indian audiences refused to accept it, debilitating the acclaimed Yash Chopra.
Ultimately, it's all about the money. A hardened TV executive once told me that critical acclaim may look great on paper and it may rake in a few awards, but there's nothing particularly glorious about it if it doesn't bring in profits.
Ratings drive television content and are notoriously less about creative satisfaction than bringing in advertising revenue. But does the fear of low ratings prevent channels and producers from experimenting frequently?
A few rave reviews can boost producers' egos but, even then, their minds are perpetually drifting towards the weekly oscillations of the TRPs. A single, obvious domino effect applies: the higher the TRPs, the more inclined advertisers are to spend on a particular project aired on a channel, the greater the inflow of money.
"TRPs are everything for a channel," says director/producer Wajahat Rauf. "Advertisers look at numbers and channels run on advertising. A channel may invest into an occasional project for critical acclaim, but they won't do it too often. Critical success can't pay their bills."
And what pays the bills can be surprising. It could be the aforementioned Naagin, with its flashy special effects and masala storyline. It could be a sob-fest on domestic politics with one long-suffering bahu [daughter-in-law] suffering at the hands of her conniving in-laws. It could be a painful narrative revolving around extra-marital relationships or it could be a commentary on a social cause, aiming to criticise societal immoralities but relying a bit too much on sensationalism to serve the purpose. An artistically directed, out-of-the-box story, meanwhile, may not draw in the numbers.
For instance, ARY Digital's 2016 drama Dillagi had a stellar team working on it: director Nadeem Baig, with Humayun Saeed and Mehwish Hayat playing lead roles. And yet, the TV ratings were slow to pick up. "It's one of my favourites from amongst my dramas, but it took the audience some time to warm up to the story revolving around a strong, independent woman rather than the usual tortured heroine," says Nadeem Baig.
Jerjees Seja, CEO of ARY Digital, says, "A lot of research goes into what people are watching, covering varied socio-economic classes. Content is decided accordingly."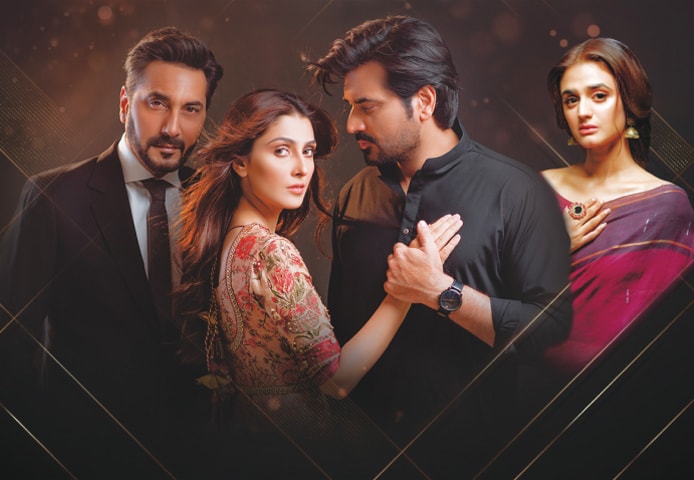 Wajahat Rauf further elaborates, "Directors are encouraged to follow storylines based on statistics that channels collate over a span of two or three years. Anything that is new and experimental usually just doesn't get accepted — the more shocking the story, the more it sells."
And yet, now and again, producers suffering from low TRPs begin talking about how 'fake ratings' are sabotaging their projects. Only recently, similar allegations were taken to court in India where three major channels were accused of having manipulated TRPs in order to gain ad revenue. Whispers of similar activities have occasionally also been floated out in Pakistan. How true are they?
Abdullah Kadwani of 7th Sky Entertainment observes, "I think the TRPs system in Pakistan is very well-formulated, with Medialogic working along with Pemra [the Pakistan Electronic Media Regulatory Authority]. Of course, ratings are an approximation of the overall viewership but they tend to be legitimate."
How does the rating system work?
At the centre of Pakistan's rating system is Medialogic, a company that calculates overall TRPs daily, transfers this information to Pemra where it gets reassessed and then, released. Meters are currently set up in over 30 cities across Pakistan, assessing the viewing habits of households that form Medialogics' 'sample size'.
Aly Mustansir, Director and CEO at Medialogic, says, "A little over 2,000 households constitute the sample size, extending from the main metropolitan cities to the smaller non-metros in the interior regions of the provinces."
The current number of meters is certainly a vast improvement over when Medialogic first began operating and when the initial grumblings about the accuracy of the ratings were heard. But can this new sample size be an accurate representation of overall viewership, especially considering that television is avidly watched in Pakistan's smaller towns and villages, which may not be part of Medialogic's overall selection?
"The size has been created based on research methodology principles, keeping population density under consideration," informs Aly. "We have had international experts guide us on the creation of this sample and channels and advertisers, dependent on the data that we release, are in agreement with it."
Nevertheless, it is undeniable that the data itself can sometimes be problematic. A media scandal from some years ago had revealed that a major TV channel had figured out the households that were being monitored by meters, and bribed them in order to ensure that their channel was watched for longer hours. Cable operators can also play dirty, placing a certain channel far below in the channel listings, so that it gets watched less frequently. There have also been occasional rumours of channels 'buying out' or owning the cable operations in an area, therefore placing their own channels in the forefront in order to generate higher ratings.
"The jurisdiction of our job is restricted to determine viewership numbers and pass them along," says Aly. "If a channel is involved in underhanded dealings, we really can't do anything about it unless we observe that our data is getting tampered with. We keep an eye out for suspicious findings. For instance, if a household is watching one channel for extensive hours — and there is no particular event like a cricket match taking place at the time — it immediately catches our notice.
"We investigate and either we approach the household and question them or we simply switch to another household. In large cities, it is more difficult [for channels] to discover which houses are being monitored but in smaller towns, anyone wanting to tamper with data, can make more accurate guesses.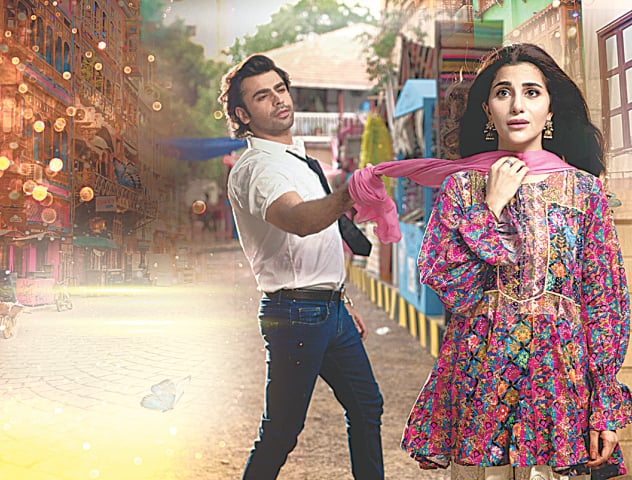 "We also rotate the households that we are monitoring very regularly in order to ensure accurate data collection," he adds.
Channels may also be inclined towards misrepresenting information, which can lead to allegations of 'fake ratings'. Aly explains, "Sometimes a channel will announce that it has hit a certain 'peak rating' without providing additional information, like the fact that this rating was only reached for 15 seconds rather than the entire day, which is what a random observer would end up assuming. It all depends on the channel's integrity."
Veteran producer and actor Humayun Saeed sheds further light on how misinformation tends to get spread: "Sometimes, a production house will constantly be floating out banners on social media, thanking their audience for the success of a venture. It will seem as if the drama is a success and hauling in high ratings, despite the fact that the TRPs will not be mentioned anywhere.
"Also, a drama may be flopping miserably but manage to bring in high ratings for a single episode. A banner may get floated out on social media immediately, celebrating the drama's success and it will seem as if the ratings have been high throughout. In actual truth, the drama would have been struggling to survive."
What can Medialogic do about this? "If we get a complaint that we have been misquoted, we issue warnings. Also, media agencies, evaluating their budgets for the year, aren't misled so easily. They are able to evaluate when a channel or production house is quoting inaccurate statistics."
Pakistan's most watched
Often, it is claimed that TRPs may be fake because they just don't 'feel true'. "If a drama is exceptional and people are talking about it and yet, the ratings aren't coming in, it makes me wonder if something is going wrong," says Sultana Siddiqui, CEO of the Hum TV Network.
However, others argue that while a niche audience may appreciate cerebral, artistic storylines, more formulaic narratives are usually bigger hits with the masses.
A well-known producer once told me that the more times a woman is slapped, the higher the ratings climb for a drama. "Women constitute a large chunk of the TV-watching audience in Pakistan and many of them have encountered domestic struggles at some point in their lives. They like to watch a story where another woman undergoes similar torture until finally arriving at a happy ending," this producer, who prefers to remain anonymous, observed.
The record-breaking ratings of ARY Digital's Meray Paas Tum Ho (MPTH) proved that the right stories could also draw men towards drama viewership. "We realised that most of our stories ignored half the population that we were catering to — men!" says Nadeem Baig. "This is why [MPTH] did so phenomenally well — it had a story that hooked men as well as women."
"The way a story is crafted is very important," observes Abdullah Kadwani. "People are particularly drawn to the right dialogues and a certain kind of acting."
His partner at 7th Sky Entertainment, Asad Qureshi, adds, "Sometimes the simplest stories do well. It isn't necessary to show a woman being beaten up but the story needs to be told in a gripping way with characters that are relatable.
"Some of the best, most critically acclaimed, dramas are unable to draw in ratings. For an independent producer, this can be tricky. If he chooses to experiment with an offbeat topic, it may get accepted by a channel the first time round but, if it flops, regardless of rave reviews, the channel will refuse to invest in him another time."
"Sometimes, a story could be told in a straightforward way but we opt to add in 'hooks', through particular dialogues or scenes to ensure that the audience keeps watching," says Humayun Saeed.
But does this ratings race mean that TV is perpetually doomed to air generic content? Will the fear of low TRPs prevent channels and producers from experimenting frequently? This seems to be the case with domestic politics and social causes perpetually ruling prime time, with very little diversification.
"How will we know what else will work unless we don't keep trying?" asks director Qasim Ali Mureed. "Sometimes, a drama is slow to pick up pace. It may take a few years for the audience to connect with a new genre, but it will happen. Channels need to be willing to sacrifice some of their ad revenue to build viewership for newer stories."
On the flipside, a drama bringing in high ratings attracts heavy duty sponsorship and may please the channel to such an extent that it is decided that the number of episodes will be extended. Airing time will be prolonged extensively with the means of long pauses and repetitive flashbacks.
In a recent interview with Icon, director Mehreen Jabbar cited this as the main reason why she is reluctant to work further with TV, saying that her work gets ruined when it gets extended unnecessarily.
The over-extended drama becomes a painful watch and the audience, avidly hooked during the initial episodes, may lose interest. Ratings may drop. But the channel and producers will have moved on to the next drama by then, assessing ratings, deciphering how long it will take to reap maximum profits, sacrificing quality for the sake of a lucrative quantity.
It's all about the money, after all.
---
Wajahat Rauf
"TRPs are everything for a channel. Advertisers look at numbers and channels run on advertising. A channel may invest into an occasional project for critical acclaim, but they won't do it too often. Critical success can't pay their bills."
Aly Mustansir
"If a channel is involved in underhanded dealings, we really can't do anything about it unless we observe that our data is getting tampered with. We keep an eye out for suspicious findings."
Sultana Siddiqui
"If a drama is exceptional and people are talking about it and yet, the ratings aren't coming in, it makes me wonder if something is going wrong."
Asad Qureshi
"Some of the best dramas are unable to draw in ratings. For an independent producer, this can be tricky. If he chooses to experiment with an offbeat topic, it may get accepted by a channel the first time round but, if it flops, the channel will refuse to invest in him another time."
Nadeem Baig
"We realised that most of our stories ignored half the population that we were catering to — men! This is why Meray Paas Tum Ho did so phenomenally well — it had a story that hooked men as well as women."
Qasim Ali Mureed
"Sometimes, a drama is slow to pick up pace. It may take a few years for the audience to connect with a new genre, but it will happen. Channels need to be willing to sacrifice some of their ad revenue to build viewership for newer stories."
Published in Dawn, ICON, December 13th, 2020