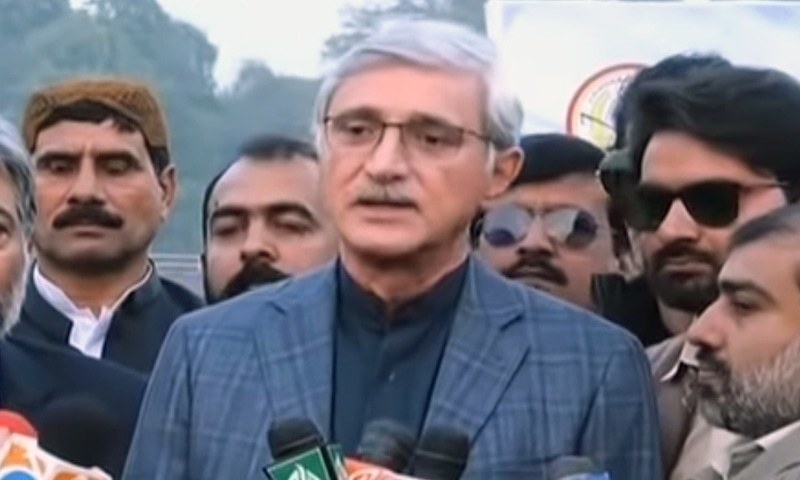 LAHORE: As Federal Investigation Agency has summoned PTI leader Jehangir Tareen on Saturday in the sugar scam investigation, the latter says investigation in a 'frivolous case' has been initiated against him.
The FIA Lahore's combined investigation team is probing the sugar scam. It has also summoned Tareen's son Ali Tareen for Friday (today) to record his statement. Jehangir Tareen and his son have been in the United Kingdom for the last few months and it is likely that they will submit replies through their lawyers.
The FIA has sought details about Tareen's assets here and abroad, bank transactions, especially transfer of money abroad, bank accounts of his family members and his employees and the sugar-related transactions of his firm JDW.
On the sugar crisis, the inquiry committee headed by FIA Director General Wajid Zia had prepared the report in April last. It had probed hike in prices and the subsidy obtained by sugar barons during last year in particular and past four years in general.
The report revealed that two main groups had obtained maximum benefit during the crisis; one of the groups, JDW, belonging to Mr Tareen which has six sugar mills, obtained 12.28 per cent of the total export subsidy amounting to Rs3.058 billion during 2015-18. PPP leader Makhdoom Syed Ahmed Mehmood is a partner in this group.
The report said that during 2018-19, Mr Tareen's companies exported 17.24pc of the total production of sugar and availed 22.71pc of total export subsidy, amounting to Rs561million.
In a statement, Mr Tareen said: "It is a frivolous case. What is the relation of old transactions (of my company) in the rise of the current sugar price increase?" He said there were more than 80 sugar mills in the country but only his mills were being targeted.
The former general secretary of PTI regretted that his son was unnecessarily dragged in this case and he got nothing to do with the JDW affairs/management.
Published in Dawn, September 18th, 2020