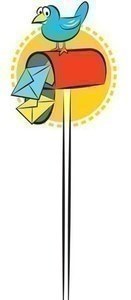 Books vs social media
These days, everyone, young or old, has strong connection with media, particularly social media. Children from a young age know how to use mobile phones and older ones are more comfortable using social media than reading books. In fact, social media is influencing people's minds more than books and it has become the only source of any kind of information people get.
But we must realise the importance of books and their power. Books contain the best ideas from great minds, while social media can be a bunch of lies that spreads so quickly that everyone starts believing them as the truth.
While social media can put you in depression, books brighten your mind and shape your personality.
Rahmatullah Shafiq,
Turbat
Students' dilemma
It has been more than six month since schools have been off or at least closed for on-campus studies.
But private institutions are taking benefit from this by continuing to charge high fees, without any reduction even though their campuses are shut and so their expenses must have been reduced.
Many parents cannot afford to pay hefty fees for their children during this coronavirus pandemic when inflation is so high, and job conditions and business are so bad.
Despite hard times being faced by everyone, the business of education is still running so well because of the high fees structures of most private schools.
I request the concerned authorities to look into this matter and make education cheaper for people and improve the standard of government schools so that everyone can get quality education. Both the poor and the middle-class are facing hardship in improving the future of their children due to the steep cost of education.
Muneeb Maqsood,
Turbat
Misconception
This refers to the story "Misconception" by Saira Javed, (August 22, 2020, Young World). The start of the story was sad and as I started reading further I felt sadder, but things became lighter towards the end.
To be honest, my condition is similar to the girl in the story because when I wake up, it takes me time to reset my mind.
I wonder how some people, such as doctors, manage to become so alert so quickly whenever there is an emergency. I understand it's their responsibility, but they are humans too and it seems sometimes they have to push themselves to their limits. We should respect them for all they do for humanity.
Zoya Memon,
Ranipur Riyasat, Sindh
Published in Dawn, Young World, September 11th, 2020