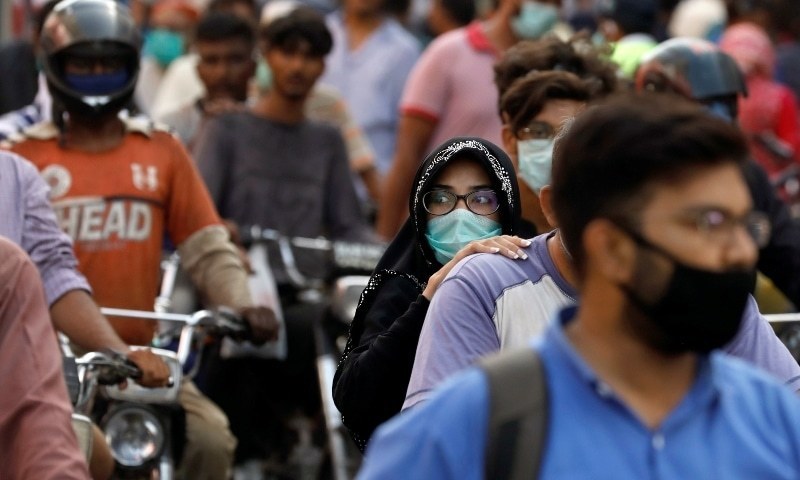 KARACHI: The Medical Microbiology and Infectious Diseases Society Pakistan (MMIDSP) has said Pakistan's Covid-19 pandemic response is appropriate as the decreasing number of cases are the outcome of good decision-making and advisory role of infectious diseases specialists engaged by the federal and provincial authorities.
In a statement issued here on Monday, the MMIDSP said that the strategy of "smart lockdowns", based on input from leading infectious diseases experts in public and private sector, had proved to be a practical way of handling Covid-19 infection in the country.
The society, said to be the sole representative of infectious diseases specialists in the country, stated that it members and public health experts at the National Institute of Health Islamabad came together in January after the initial reports of novel coronavirus outbreak in Wuhan, China.
The health experts, all currently serving in public and private sector hospitals across the country and many heading corona wards, had since been actively involved in shaping the country's response to Covid-19 pandemic and played a pivotal role in formulating policies, identifying control measures, defining diagnostic and treatment strategies, teaching and training of healthcare workers and advising both provincial and federal governments on mitigation strategies, it added.
'Political consensus irrelevant'
"Control measures to contain infection have to be based on sound scientific principles; political consensus is irrelevant in this context," the statement said, adding that the level of preparedness of different healthcare facilities proved largely to be appropriate for the number of cases and currently many of the beds assigned for Covid-19 patients in these facilities lie vacant.
The isolation centres set up in the Expo centres of Karachi and Lahore, both having a capacity of over 1,000 beds each, never worked to their full capacity even during the peak of disease activity in June, the society said. "Public messages have been consistent since the beginning and at no point in time were people asked to forego distancing, hand hygiene or use of mask."
The PCR-based testing for Covid, which was initiated in January and is now available in many cities, was not feasible for minimally symptomatic patients or for large-scale screening of asymptomatic individuals, the society said, adding that seroprevalence studies, designed in collaboration with experts in the field and WHO officials, were under way in different parts of the country and the results would guide decisions regarding control measures, resource allocation and further initiatives.
Published in Dawn, August 11th, 2020