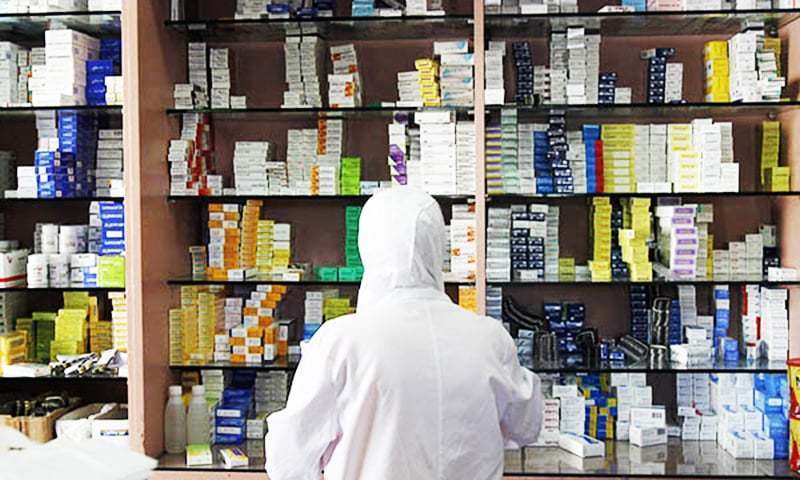 ISLAMABAD: National Assembly Speaker Asad Qaiser on Monday referred the issue of increase in prices of medicines in the last two years to a Parliamentary Committee on National Health Services (NHS).
The move came after the opposition members protested over reports that drug prices were expected to be increased once again.
The speaker referred the matter to the committee amidst opposition's protest over his ruling to disallow a question from PPP's Abdul Qadir Patel as to what action the government had taken against the former health minister who was removed from the cabinet after an increase of 400 percent in the drug prices.
The issue was raised by MMA legislator Maulana Abdul Akbar Chitrali who asked if it was correct that the government had increased the prices of medicines five times during the last 14 months.
NA speaker snubs PPP lawmaker for asking what action was taken against a minister who was earlier removed after 400pc hike in prices of medicines
He asked for reasons behind the frequent and huge increase in prices of medicines, particularly life-saving drugs.
In a written reply, the Ministry of National Health Services (NHS) claimed that it was not correct. However, it said, in July 2019 pharmaceutical companies availed an increase in prices on the basis of Consumer Price Index (CPI) at the rate of 7.34pc, and 5.13pc for the financial year 2019-20.
Parliamentary Secretary for NHS Dr Nausheen Hamid said the federal cabinet had decided that the prices of medicines will not be increased during the Covid-19 pandemic but over 100 companies have approached the Drug Regulatory Authority of Pakistan (Drap) saying they wanted to increase the prices.
"It was the policy of the PML-N that companies were allowed to increase the prices considering the CPI but we have amended the policy due to which companies will not be able to increase the prices without approval of the government. Moreover, some companies have obtained stay orders from Sindh High Court and others have approached the Supreme Court," she said.
Abdul Qadir Patel said earlier the prices were increased by 400pc due to which the PTI government had removed a minister but did not bother to take action against him.
However, the speaker snubbed him and said it was not relevant due to which the opposition members protested.
In the meanwhile, PML-N legislator Khawaja Mohammad Asif said it was an important issue and suggested that a parliamentary committee should be established to look into it.
The speaker then referred the matter to the parliamentary committee on health.
Earlier, PPP legislator Agha Rafiullah asked if the demand of Sindh regarding anti-rabies vaccine was met. In response, Dr Hamid said the National Institute of Health (NIH) was ignored by previous governments due to which vaccine was being imported from India.
However, she said the NIH was being revamped and soon Pakistan will become self-sufficient in production of rabies vaccine.
Published in Dawn, July 21st, 2020