Wedding Bells
Another showbiz celeb has decided to put corona-related worries aside and tied the nuptial knot. We are referring to actor and model Syed Saim Ali who, on July 6, got married to a 'friend from Dubai'. In an Insta message he informed his admirers that he had gotten engaged six months ago in an arranged marriage set-up, which subsequently turned into love. Since the bride observes purdah, Saim said he's not sharing any pictures of the event. Well, congratulations to the newly-wed couple anyway.
Ali's Appeal
On July 2, singer and actor Ali Zafar made an appeal via a video message to the President of Pakistan, Arif Alvi, to look into the plight of the artist community (musicians, performers and technicians) in the wake of the coronavirus pandemic. He argued that the disruption of live shows has put a halt to the livelihoods of those who arrange such programmes. Help and aid provided by art organisations are needed, but, he underlined, it was evident that government intervention is the more sustainable solution to the problem until a vaccine for the virus is available. Spot on, Ali Z! It's an extremely challenging situation. We hope that the authorities lend an attentive ear to your plea, and not just to your songs.
The Denial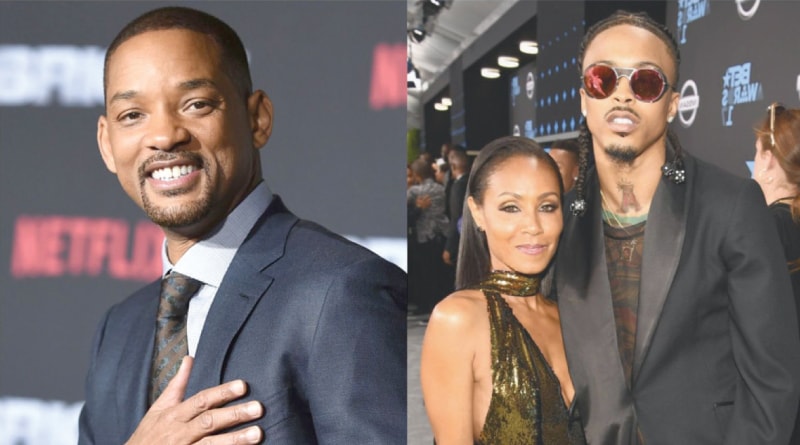 The world of showbiz was stunned earlier this month when news broke that Jada Pinkett Smith, wife of Will Smith, had an affair with singer/songwriter August Alsina… with the permission of her hubby. It didn't take her long to deny the report. But on July 3, August A posted a pretty cryptic (read: opposite of what she claimed) message on Instagram: "I get it; not only do I get it but I'm also sorry you feel that way. But the only attack here is against the invisible walls of silent societal construct and 'code' we place upon each other and upon ourselves hidden behind the desires of others approval and acceptance… Truth and transparency make us uncomfortable… can't apologise for that." So, you're saying, you did have an affair with Jada PS? A hot one, at that.
Pakistani Marvel
We all know that Kumail Nanjiani is playing a superhero in an upcoming Marvel film called The Eternals. To boot, he is a Pakistani superhero in the movie. Yay! Talking in a recent episode of the The Hollywood Reporter roundtable, the comedian said essaying the part of a Pakistani was significant "because it was something that I really, really wanted to do. Now on top of that, there's this other pressure in that I'm the first. But that stuff is a little harder to negotiate because I can only represent myself." Nope, Kumail N, it's harder because having a six-pack body in your forties is no joke.
Children Play
Actress Kate Beckinsale is 46 years old. She has dated men as young as Pete Davidson (26) and Goody Grace (23). Naturally, it has got some nasty people talking about her dating predilections. For example, when she posted a video on social media with googly eyes and her cat during quarantine, one of her followers, ignoring the content of the post, asked why she dates men who could be her children. Instead of hitting the roof, Kate B played it cool and jibed, "Every relationship I have had has been solely to annoy you." Lol, as the kids would say!
Saroj Khan, RIP!
Ace Bollywood choreographer, who gave countless hit songs including the iconic Ek Do Teen from Tezaab filmed on Madhuri Dixit, died on July 3. She was 71. She was dance director for almost 2,000 songs (a whopping number indeed) and most of her hits were with Sridevi and Madhuri Dixit. Although she had been in the industry since the 1960s, Saroj-ji shot to international fame when she choreographed Sridevi for the song Hawa Hawai in 1987, in director Shekhar Kapur's Mr India. She subsequently gave other memorable hits such as Dhak Dhak Karne Laga and Choli Ke Peechhay. May she rest in peace.
Published in Dawn, ICON, July 12th, 2020