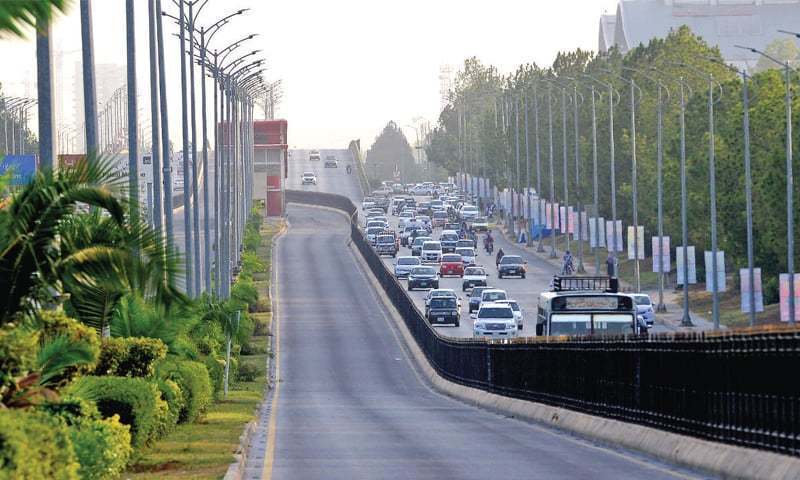 ISLAMABAD: Two sub-sectors of I-8 and I-10 will be unsealed today (Thursday), according to a notification issued by the office of the deputy commissioner.
The commercial areas and marakiz of both sub-sectors will be unsealed tomorrow (Friday).
According to the notification, I-8/3, I-8/4, I-10/1 and I-10/2 will be unsealed at 7pm on July 2 after a detailed survey, contact tracing, ground surveillance and the testing of suspected patients. I-8 and I-10 Markaz will be unsealed on July 3.
The unsealed areas will be regulated by prevailing section 144 orders issued on March 23 and amended from time to time. Violations of standard operating procedures (SOP) to limit the spread of the coronavirus will be met with strict action.
The Industrial Area and Saddar Islamabad assistant commissioners will ensure compliance with SOPs, the notification said.
The four sub-sectors were sealed on June 18 after a surge in Covid-19 cases reported among residents, administration officials said. As of June 17, 488 cases and one death were reported in I-8 and 454 cases and five deaths were reported in I-10.
The number of positive cases reported in these areas rose during the lockdown to 738 in I-8 and 600 in I-10, where one death was also reported, they said.
There are still 302 and 182 active cases in I-8 and I-10, respectively.
Published in Dawn, July 2nd, 2020