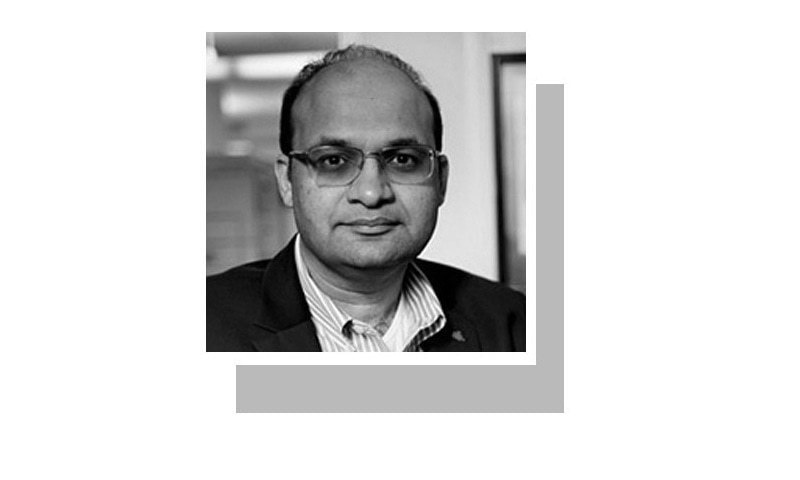 MY colleagues and I have been teaching online for two weeks now. Given the imperatives of time and the directions of the Higher Education Commission (HEC), online teaching is the way to keep the educational journey going. But it is a new thing for most of us: teachers, administrators and students. I thought I would reflect a little on the experience so far. I hope this will be of help to others as well.
Most of my colleagues and I are doing live classes. There was, and still is, a small percentage of students in my class who do not have access to a decent internet connection. We are working on the issue, but some places have no internet coverage, and a small number will need to be accommodated another way. These students have difficulty listening to the full lecture, and sometimes in participating in discussions.
I record and share my lectures after each class. This not only allows students to review the lecture whenever they want, it provides access to those who do not have a stable enough connection for live-streaming, since downloading the audio is easier. Some colleagues send recorded lectures to students prior to class as well. The exact practices vary with the needs of each course. I feel my courses need more discussion so I do not record prior lectures; others have more of a lecture-based mode.
There are a number of platforms and programmes that allow for live classes to take place through audio and video-streaming, screen-sharing and online blackboards/whiteboards. There are functions for audio discussions as well as written chats, and people can even 'raise' their hands and be acknowledged in order to speak. So the environment is quite like a physical class — not the same, but it mimics reality pretty well.
Our online teaching practices vary with the needs of each course.
But faculty will need some training in utilising such technologies effectively, and tailoring the environment according to their needs. What do you use the audio and video for? What do you use the chat for? How do you manage your attention as you are providing a lecture (audio) while students are also raising hands, entering and leaving the class, and writing in the chatbox? The management of various interfaces has to be done by the teacher, which requires some practice as well as development of standard operating procedures for teachers and students to follow. I have found the presence of a teaching assistant to be quite helpful in managing online classes.
A few students did not have access to smartphones, laptops or desktops, or needed hardware/software upgrades. This has also been quite manageable for us. Some faculty faced similar issues, which also needed to be resolved. Having the resources to procure hardware (especially during a lockdown) is difficult, but not impossible to overcome provided that there is access to decent second-hand markets for computers and smartphones, and that universities provide students in need an allowance and technical support. Universities that are currently setting up online learning mechanisms should also start addressing the hardware/software capacity issue, and perhaps the HEC can also step in to help with the resources needed to do so.
All our students have access to the reading material and lecture presentation prior to the class. This is sent to them through email and/or our learning management system. A good LMS is essential to ensure that students have access to all the material, can submit assignments and other written work through it, and can even appear for examinations through it. The issues that we have faced have been about space on LMS. We need more space as we have a lot more to upload, as audio and especially video files can be quite large. File-sharing has to be resorted to and organised. Cloud-based file syncing and sharing on services like Dropbox have to be curated.
Some colleagues and I have also created WhatsApp groups for our students. This allows for a lot more communication. They can ask questions at any time, and they can let us know if any of the instruments have not reached them. I also use the group to remind my students of class timings and assignment deadlines.
I have also been using the phone to hold individual sessions with students. This can be good for one-to-one communication, holding office hours, and for students who have no or poor internet access. One of my students lives in an area that does not have good internet connectivity. It is much easier for us to communicate on the phone than via the internet.
If you are using some or all of these tools, it is a lot of work, but I do feel that the quality of learning is not going to be very different from what happens in actual face-to-face classes. But this is still an assumption. And it is based on initial feedback from students. There is a lot of research that is needed before we will know if quality of education changes as we shift further towards online learning. We need a lot of research on individual instruments and individual technologies in the medium to long term to figure out the impact on learning. But this we can do as we move forward. At this point in time, though I plan to return to this topic in a month or so, most of my colleagues and I feel that the impact on learning does not seem to be significant.
The writer is a senior research fellow at the Institute of Development and Economic Alternatives, and an associate professor of economics at Lums.
Published in Dawn, April 17th, 2020