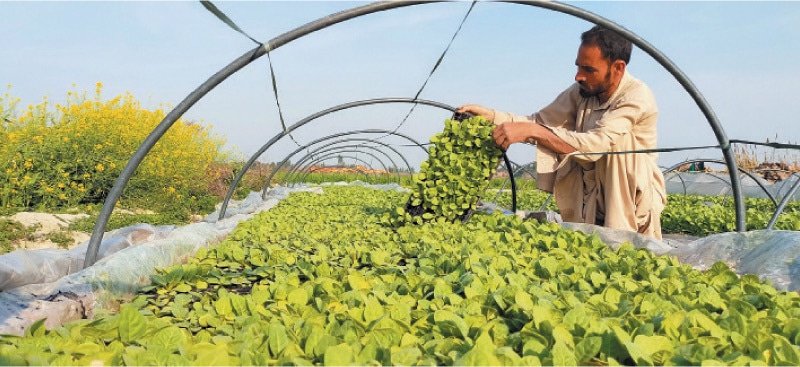 SWABI: Tobacco farmers here have grown Virginia tobacco nurseries for the first time under the float mechanism of growing nurseries in trays and the plantation is set to start soon.
The farmers and officials of multinational tobacco purchasing companies told this scribe here on Thursday that the tobacco nurseries were cultivated across the district on soil beds prepared outdoor by using plastic sheets to protect them during frosty weather.
Jabeen Qamar, an agricultural expert, said that plastic sheets had earlier replaced outdated method of erecting strong tree branches and covering them with the maize stems for protecting the nursery in winter.
"The float method has been introduced by the companies in the district for the first time and such nurseries exhibit uniform growth in the field after plantation," he said.
Officials of multinational companies said that such a nursery remained protected from insect attack and the use of pesticides was limited.
They said that tobacco plantation was expected to be started soon across the district and the growers had prepared the land.
Ihsanullah of Jalbai village said that keeping in view its benefits most of the growers were expected to adopt the float method.
Meanwhile, the members and supporters of Kasthkar Coordination Council staged a protest here against the federal commerce ministry for fixing price of the tobacco crop at Rs200 per kilogramme for the current year.
KCC president Azam Khan and other leaders on this occasion questioned the role of Pakistan Tobacco Board and alleged that genuine farmers were not taken into confidence before finalising the price.
Published in Dawn, February 28th, 2020