Sub Set Hai
Sub Set Hai was a sitcom that, with the advent of satellite TV in Pakistan, blazed a trail for local TV producers. It turned its principal cast — Salma Hasan, Mani and Adnan Shah Tipu — and director Azfar Ali into overnight stars and household names. Now, after almost two decades, the team is re-assembling with a kind of a sequel to the show titled, aptly we might add, Mid Life. It's obvious that this time round it's going to be about the characters' midlife issues. We know that they will do a crackerjack job and pray that millennials and Gen Z are able to relate to their stories. Otherwise sub might get upset.
Nighat Butt, no more
Distinguished television, film and theatre actress Nighat Butt died in Lahore on February 7. She was 72. She was one of the finest character actors that Pakistan has produced, and is especially known for her performances in famous TV serials such Waris, Piyas and Khwahish. Her husband, the late Abid Butt, was also an eminent actor. May she rest in peace.
#Rania or #Albir?
You can call it the biggest newsbreak of last week. According to Indian film journalist Rajeev Masand, Ranbir Kapoor and Alia Bhatt are all set to get married (to each other, that is) in December, after the release of their film Brahmastra on Dec 4. Apparently, the bride and groom-to-be's parents and siblings are already busy shopping for the big day, and their extended families have been 'asked to mark off the dates' so that they're able to take part in the ceremony.
Our best wishes to Ranbir K and Alia B. We hope together they will produce more hits than they already have.
The Young Couple
Recently, cyberspace was flooded with comments on the marriage of a teenage couple in Lahore (both are 18-year-olds). Sadly, most of the remarks had a negative vibe to them, and some even body-shamed the pair. Amidst the mindless hoopla, actor Imran Ashraf came out in support of
the naujawan jorra, criticising the tendency to enter into people's personal affairs. He pointed out that the internet has been made into a courtroom where people pass judgments about others as per their own levels of frustration. Spot on, Imran A! Some have pre-marriage frustrations and some post…
Abstract Artist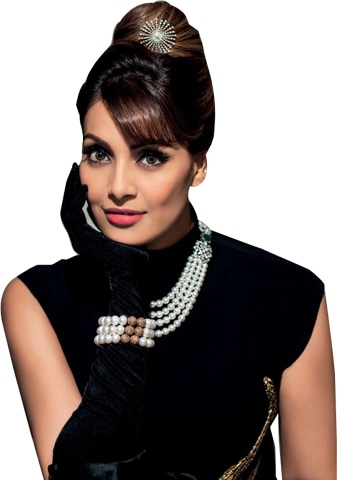 The name Karan Singh Grover might not ring many bells. But if we told you that he's an actor who's married to the sultry Bipasha Basu, you'd immediately recognise him. Well, he's that actor and who you may have seen him in the movie called Alone. We have heard that he is trying his hand at abstract painting these days, and those who've seen his work say it's pretty good. Tell you what, we're not surprised. Marriage to someone like Bipasha B can make the staunchest of realists into abstractionists in no time. Wink!
Insta Friend
So, at last, on February 6, Matthew Perry joined Instagram. Yes, the actor had been shying away from the social media limelight, but has now given in. This made his Friends'
co-star Lisa Kudrow super-duper happy. She instantly showed her happiness, and referencing from the iconic sitcom (which might get a reunion soon), she wrote, "Finally. Yay! Can't believe my eyes, MY EYES, welcome to Instagram." Cute, na! 'But didn't anyone tell Matthew P it's gonna be this way?'
Published in Dawn, ICON, February 16th, 2020