In 2010, then interior minister Rehman Malik shocked the nation when he disclosed that 45-50 percent of medicines sold in Pakistan were fake and substandard. Though he retracted the statement later on, he did put his finger on an unacknowledged problem of disturbing proportions. Professor Muhammad Hamid Zaman adds to this statement to highlight the gravity of the challenge of tackling counterfeit and substandard drugs — an issue which has occupied him for long and has taken him to many countries in the global South in pursuit of his research. The resulting book, Bitter Pills: The Global War on Counterfeit Drugs, comes with insights derived from Zaman's deep research, literature review and on-ground interaction with a range of actors invested in the issue of counterfeit drugs.
Zaman anchors part of his narrative in Pakistan where he brings up three examples of substandard medicines and bolsters this with a rich and textured discussion about the regulatory and policy issues these example raise. One is the case of the Punjab Institute of Cardiology (PIC), where adulterated Isotab tablets administered to heart patients resulted in the death of more than 200 people. His second example is from Lahore as well, where the ingestion of substandard Tyno cough syrup caused further deaths. The third example is that of substandard Interferon injections in Peshawar; the medication is used for patients suffering from hepatitis C.
As someone who had highlighted the Isotab- and Tyno-related fatalities in the pages of this newspaper, Bitter Pills instantly drew me in and updated my knowledge of these issues. Zaman writes that, in the case of the PIC tragedy, it was the lack of quality control at drug manufacturer Efroze that resulted in mixing anti-hypertensive and anti-malarial ingredients. Many official reports and the inquiry report held the company responsible, but no head rolled and the company was let off with a lenient fine and a puny compensation package for the families of the affected patients. In the chapter titled 'Crime and Punishment', Zaman expands on how leniency of sentences handed to infringers adds to the problems.
Zaman's gauge is broad and he insightfully discusses the provision of medicines through central stores in colonial times, and the upside and downside of such an arrangement. Such central medical stores continue to operate unchanged in other postcolonial countries such as Ghana — a country Zaman seems quite familiar with. Very ably, he shows how central medical stores sited in the city of Tema, in Ghana, can raise troubling questions about drug quality, storage conditions and supply chain.
Yet in the chapter 'An Age Old Problem', he shows that the spectre of counterfeit drugs has been with us for ages. Even in ancient times, the issue of counterfeit drugs was never below the public and professional radar. As malaria was a scourge in the colonies, so demand for quinine bark was at an all-time high. The mismatch between supply and demand led to fake quinine bark — a practice which continued until recent times. In parallel, efforts to control drug quality have also been going on in dead earnest.
A lucid book adds nuance, depth and deeper understanding about the issue of counterfeit and substandard medicines
Zaman does not confine himself to the global South, but also shines light on what was transpiring in other parts of the world in the way of finding some regulatory props. In Britain, before the issue of quality control could be decided, there were intense territorial battles between physicians and apothecaries. The issue was finally settled along the lines that physicians would be responsible for prescribing medicines and apothecaries would manage drug dispensing, quality control and assurance issues. The formation of The Worshipful Society of the Art and Mistery [sic] of Apothecaries also peeled away the sale of medicine from grocers. Meanwhile, in the Muslim world, the institution of hisbah [accountability] — which later expanded into the office of the mohtassib — covered drug regulation and quality issues whereas, in Europe, the school of medicine in Salerno, Italy, pioneered a novel approach in which medical students doubled as drug inspectors. The school also separated the roles of apothecary and physician — a model that was copied later on by other European countries.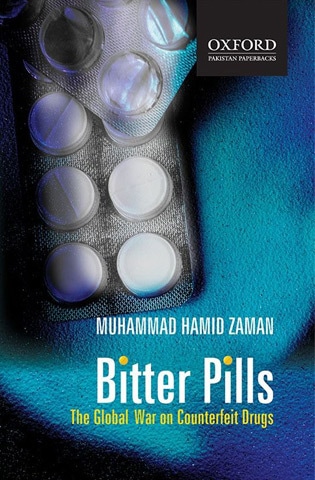 At the same time, pharmaceutical sciences were in an unprecedented phase of development. This went hand-in-hand with the growth of the pharmaceutical industry, pioneers among which were Pfizer, founded in 1849 and Ciba-Geigy (now known as Novartis) in 1859. With these developments, the processes of drug production, drug design and drug safety were moving in the direction of structured and scientific lines. In 1927, the Food, Drugs and Insecticide Administration (now known as the Food and Drug Administration or FDA) was formed in the United States to oversee the problems of pharmaceutical safety and regulation.
However, governmental action on robust regulation remains a matter of huge concern even today. Like the Isotab and Tyno tragedies, governments across developing countries are either unwilling to acknowledge, or feign ignorance of the vast extent of the problem and lack of proper investment in drug supervisory and laboratory infrastructure. This combination of complacency and inaction is compounded by a visible lack of coordination between government agencies and between external actors.
Yet another key dimension to this debate is that of citizen engagement, which has been palpably lacking on organised lines. Awareness campaigns that focus on engaging people as whistleblowers in the detection of substandard drugs have been patchily successful. This, argues Zaman, is where efforts need to be concentrated. Not only consumers, but also students of pharmaceutical sciences, doctors and other actors should be involved in this broad-based advocacy coalition. In some countries, consumers are encouraged to dial toll-free numbers to check up on barcodes provided on medicine packages, to find out whether the drug they are buying is genuine or not. But these efforts are limited.
Zaman dedicates an entire chapter in his book to technology devices which can be used with varying degrees of efficiency and applicability in detecting counterfeit and substandard medicines. His grouse is common enough about the appropriateness of technology manufactured in Western countries for developing countries — these new technologies are either unsuitable or expensive to introduce, in addition to involving considerable further expense for their upkeep and maintenance. The fact that many sophisticated machines installed at our hospitals rust for want of spare parts reinforces Zaman's deeper reflection on drug-testing technology's long-term durability and sustained functioning.
Zaman also argues for the need of developing multidisciplinary approaches to the global challenge of dealing with counterfeit drugs. Citing the Pakistani education system, Zaman writes that the separation of pre-medical and pre-engineering formats prevents this interdisciplinary element from taking root, as biology students cannot take courses in mathematics and vice versa. Zaman himself is an example of the interdisciplinary approach bridging biology and engineering; he is a professor of bio-medical engineering at Boston University.
Bitter Pills ranges over the globe, picking up examples and expanding them to examine the complex landscape of counterfeit drugs and how to combat this scourge through science, policy, research, technology and advocacy. Zaman also illustrates the nuanced differences between 'substandard' and 'counterfeit' drugs and informs us that, although the focus of regulatory action has been largely on counterfeit, there is a welcome shift toward substandard drugs lately.
The author deserves praise for writing this lucid and fluent book on such a complex and multifaceted problem and it should be a must-read for health journalists, pharmacists, doctors, medical students, health technologists, policymakers, public health officials and laypersons as well. It can also serve as a reference book, to be dipped into for illumination on a particular facet of the landscape of counterfeit and substandard medicines. This book adds nuance, depth and deeper understanding to this complex and technical subject.
The reviewer is a public health consultant and author of Patient Pakistan: Reforming and Fixing Healthcare for All in the 21st Century
Bitter Pills: The Global War on Counterfeit Drugs
By Muhammad Hamid Zaman
Oxford University Press, Karachi
ISBN: 978-0190700881
264pp.
Published in Dawn, Books & Authors, January 26th, 2020