Justin Bieber releases new song "Yummy"
Justin Bieber released a new single titled "Yummy." The Canadian pop star's new pop and R&B single release was followed by an accompanying video, which went live on YouTube.
The "Yummy" video includes a dizzying array of effects, including point-of-view angles that show Bieber eating at a round dinner table with a colorful selection of food, as a play on the words of the song.
The singer also released the track onto music streaming services Spotify, Apple Music, AmazonMusic, Pandora, Deezer, Tidal and Soundcloud.
The pop star will be kicking off a North American tour that will run from May 14 to September 26. Apart from that, a documentary that follows the creation of Bieber's new album and his break from the spotlight, titled Justin Bieber: Seasons, is set to arrive on YouTube on January 27.
---
Sonic the Hedgehog introduces Baby Sonic
A new Japanese trailer for the upcoming Sonic the Hedgehog movie introduces a younger version of the blue speedster known as Baby Sonic.
The clip features Baby Sonic racing around a grassy area that resembles the Green Hill Zone level from the original 1991 Sonic the Hedgehog video game.
Baby Sonic then enters a cabin and displays a sunflower that he obtained.
Sonic the Hedgehog, from director Jeff Fowler, is set to arrive in theatres on February 14.
Ben Schwartz is voicing Sonic with Jim Carrey portraying the villainous Dr Robotnik and James Marsden as Sonic's new friend Tom.
---
Gretel & Hansel reinvented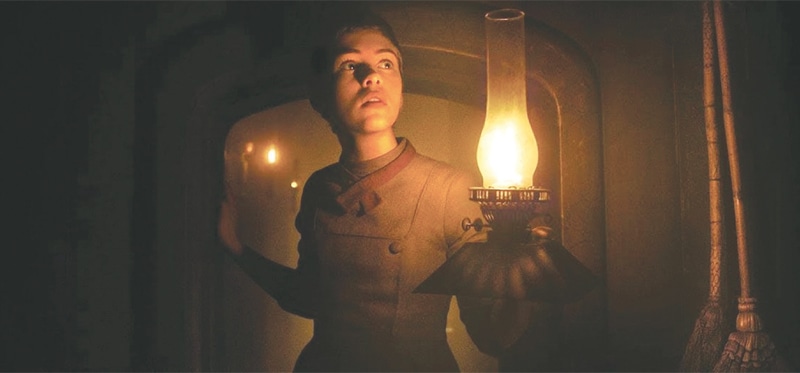 Sophia Lillis and newcomer Sammy Leakey must survive a terrifying witch in the new trailer for Gretel & Hansel.
The clip for the upcoming classic fairytale shows Gretel (Lillis) and Hansel (Leakey) searching for food and shelter inside the woods when they encounter a witch, portrayed by Alice Krige.
Hansel is lured into the witch's cabin which smells of cake. The witch serves the siblings food but Gretel quickly becomes suspicious of the witch's intentions.
Gretel is soon held prisoner inside the cabin and must a way to escape with her brother before the witch carries out a dark plan against Hansel.
Gretel & Hansel, from director Osgood 'Oz' Perkins (The Blackcoat's Daughter), is set to arrive in theatres on January 31. Jessica De Gouw and Charles Babalola will also star.
Published in Dawn, Young World, January 11th, 2020